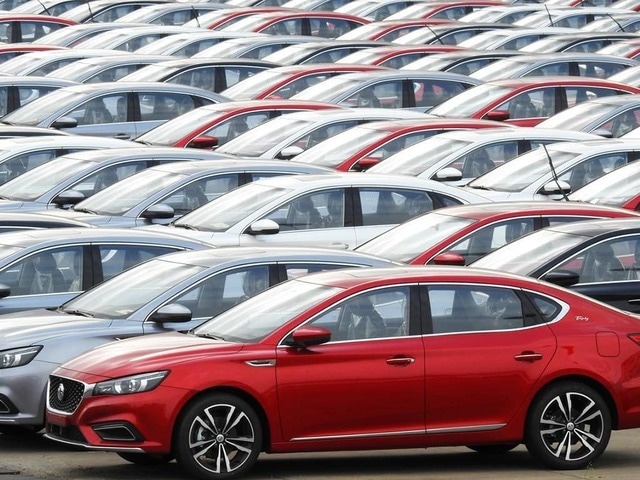 Car financing has attained a record high of Rs 308 billion as of June 2021, noticing a 3.6% month-on-month increase and 46% on a year-on-year basis as per the data released by the State Bank of Pakistan. The lower cost of borrowing and the increased buying alternatives for the local people are the two most significant factors in this regard.
The Head of Research at Arif Habib Limited, Tahir Abbas, said; "The share of auto financing in total car sales now stands between 40 and 45 percent depending on car models as compared to 15-20 percent some two years ago."
He added that the demand for locally assembled vehicles is likely to go on with an upward trend because of the announcement of price cuts by automakers after the introduction of the recent auto policy.
Despite high prices of locally assembled cars in the last one and a half years – followed by late deliveries, hefty insurance charges, and own money – customers remained enthusiastic to cash in on the opportunity of low-interest rate which came down from 13.5% to 7% in March 2020. The cars less than 1000cc have been the most observant area of the automobile, as they are the cars that can be easily afforded by the majority of the country's population.
Read more: Here is all you need to know about the upcoming auto policy(2021-2026)
Car sales by members of the Pakistan Automotive Manufacturers Association in FY21 have grown by 56.7pc to 151,182 units from 96,455 units. Meanwhile, industry specialists have foretold that car sales would increase further due to the incentives given by the government in the recent budget and the recent auto policy 2021.
PM Imran Khan also recently announced that the people who will be purchasing their first car would be eligible to get small local or imported cars financed on rather cheaper and reasonable terms from the banks.
The CEO of the Toyota Indus Motor Company (IMC) and Chairperson of the Pakistan Automotive Manufacturer's Association (PAMA), Ali Asghar Jamali, stated that vehicle sales are inclined to stay strong in the upcoming six months due to the low interest rates and people's desire for new vehicles.