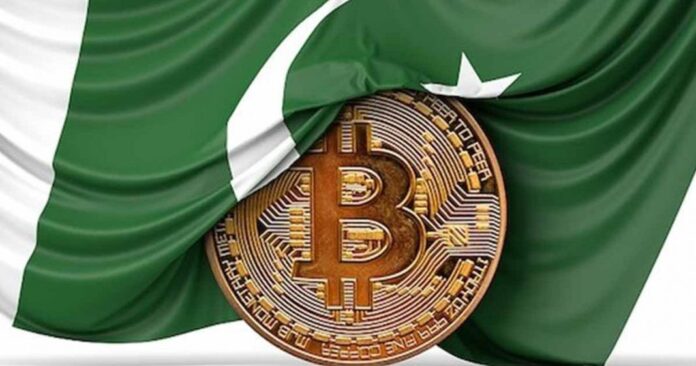 In 2021, Pakistani investors earned more than 98 Billion rupees in crypto profits. According to Chainalysis, an analytics firm, Pakistanis bought heavily into the crypto arena last year, with scores of individuals making over $604.5 million. At the average digital exchange rate, this amounts to more than Rs. 98 billion in total profits earned during 2021.
Pakistan placed third in the crypto adoption index as Pakistanis earned 98 Billion rupees in crypto profits
According to another analysis by the Chainalysis firm, between July 2020 and June 2021, Pakistanis reportedly had more than $20 billion in virtual/crypto assets. It made Pakistan sit on the third spot in the Global Crypto Adoption Index. Regulators at that time placed a ban on cryptocurrency as they don't want that increased crypto trading activity may result in dollar outflows and deplete forex reserves.
The earnings of 98 Billion rupees in crypto profits were split almost evenly between Bitcoin and Ethereum. This is consistent with previous trends, in which the two flagship coins accounted for over 60 percent of the trade volume. With the ban in place, this evidence is enough to initiate a debate about the Web3 ecosystem in Pakistan – which is a $100+ billion opportunity – and make recommendations on how policymakers should approach regulating this sector.
Pakistanis own $20bn in cryptocurrencies
In Dec 2022, the Federation of Pakistan Chamber of Commerce and Industry, the country's top trade body, said in a research report that Pakistan recorded around $20 billion of cryptocurrency value in 2020-21, showing an abnormal increase of 711 percent. Topline Securities, a major brokerage house in Karachi, said in a report; "Amongst major asset classes used by local investors, cryptocurrency and property remained the best performing asset classes in Pakistan in 2021."
Meanwhile, the FPCCI has also demanded a national cryptocurrency strategy, saying there should be a proper regulatory framework to adopt the new financial ecosystem at the earliest to safeguard people's economic interests and minimize the vulnerabilities of the new system.
Read more: National Assembly Stands in Favor of Legalizing Cryptocurrency in Pakistan