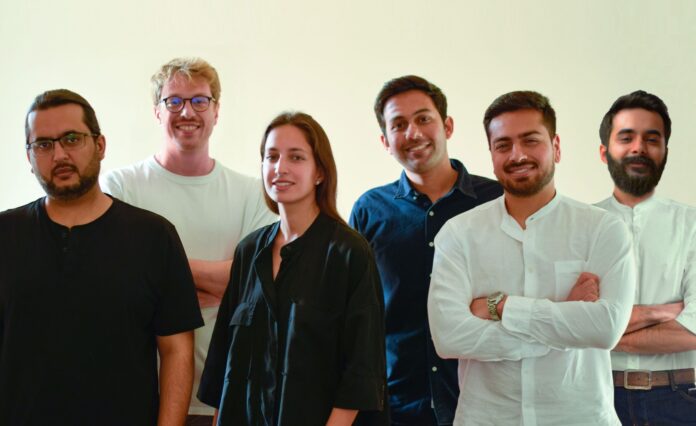 Pakistani fintech startup, CreditBook has successfully raised $11 million in a pre-series A round directed by Tiger Global and firstminute Capital. The pre-series round is the first time Tiger Global Management, a US-based investment firm, and UK-based firstminute Capital have funded in a Pakistani startup.
The other investors in the round were Better Tomorrow Ventures, Banana Capital, VentureSouq, Ratio Ventures, and Pakistan's very own i2i Ventures. The angel investors in the Pre-Series A round included names such as Sriram Krishnan and Julian Shapiro.
Why Financial Services Hadn't Made Inroads in Pakistan 
"We started the research and began experimentations in late 2019," said Iman Jamall, co-founder of the Pakistani fintech startup, CreditBook, in an interview. "I was working as a service designer on a project for one of the largest Pakistani banks at the time and was observing different persona types to understand why financial services hadn't made inroads in the country."
Read more: Pakistani Grocery Delivery Startup 'Krave Mart' Raises $6 Million in Pre-Seed Funding
The challenges that Jamall, one of the few female founders in the country, specified were cash flow, the function of credit and the social associations around it, and the over-reliance on "paper for everything essentially," she said.
Pakistani fintech startup, CreditBook today presents a bookkeeping app to merchants, allowing them to digitize the handwritten ledger that they have conventionally used to keep track of daily bills.
Pakistani fintech startup CreditBook has Amassed Merchants in Over 400 Towns and Cities
The said mobile app of CreditBook has gathered merchants in over 400 towns and cities, the startup declared. CreditBook refused to disclose the number of merchants who are utilizing the service, but stated that the number of transacting users has grown by 10 times since last year.
It's a huge opportunity for the Pakistani fintech startup, CreditBook and the company estimates that there's a $45 billion unmet financing gap for small companies. Pakistan, home to over 220 million people, 60% of whom are under the age of 30.
"We are excited to partner with CreditBook and make Tiger Global's first investment into Pakistan," said John Curtius, a Partner at Tiger Global, in a statement. "The investment is a testament to the incredible traction and vision demonstrated by the team."
Source: TechCrunch