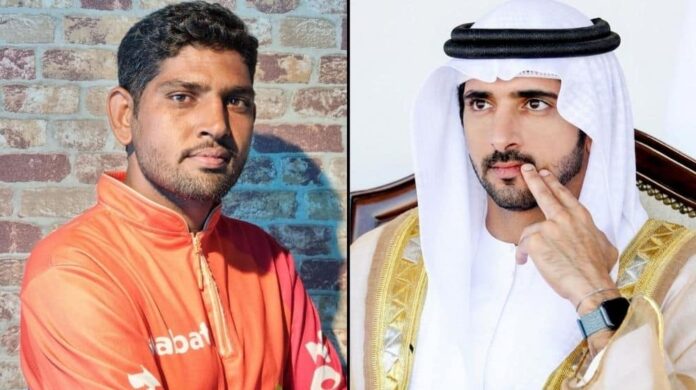 A Pakistan ex-pat, Abdul Ghafoor Abdul Hakeem, working in Dubai went viral on social media due to his heroic act of removing a concrete brick from a busy street. The video caught the attention of the Dubai Crown Prince, Hamdan bin Mohammad, who asked people to locate the man.
Dubai Crown Prince Praised the Act of Pakistani Gentleman
The Dubai Crown Prince tweeted from his official account; "An act of goodness in Dubai to be praised. Can someone point me to this man?" Later he confirmed via another tweet that the man has been found. He wrote; "The good man has been found. Thank you, Abdul Ghafoor, you are one of a kind. We will meet soon!"
An act of goodness in Dubai to be praised. Can someone point me to this man? pic.twitter.com/clEIWQQe3A

— Hamdan bin Mohammed (@HamdanMohammed) July 31, 2022
A few hours later, Abdul Ghafoor got a call from Dubai police confirming his details and identity and they later told the Pakistani ex-pat that the Crown Prince wants to speak to him. Abdul Ghafoor said; "To be honest, I'm still in disbelief that the Sheikh wanted to speak to a common man like me," He further added that the Crown Prince is really a great leader.
Abdul Ghafoor Received a Call from Hamdan bin Mohammad
According to the local news media, the Dubai Crown Prince personally called Pakistani ex-pat Abdul Ghafoor. During the phone call, the Crown Prince thanked him for what he had done and vowed to meet him when he was back in the country. As per reports, the Pakistani rider was given an airplane ticket to fly back home and meet his son in Pakistan. Upon asking when he is going to meet the Crown King. The ecstatic rider replies that he will only fly back after meeting the Sheikh.
Read more: A differently-abled foodpanda rider goes viral while performing his duty