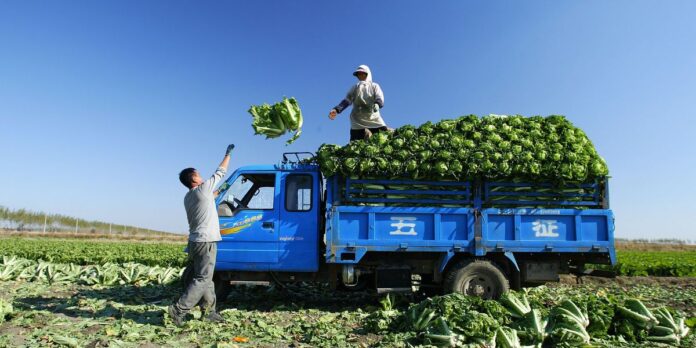 In recent news, an agricultural-tech startup, Tazah based in Lahore has successfully raised $2 million in the pre-seed funding round directed by Global Founders Capital and Zayn Capital. The participants of this raised pre-seed funding round further involved Ratio Ventures, Walled City Co, i2i Ventures, Suya Ventures, Globivest, Afropreneur Syndicate, +92 Ventures, Sunu Capital, Musha Investments, and angel investors like senior executives from ride-hailing platforms Careem and Swvl.
Agriculture Division is Pakistan's Largest Sector 
As of now, the agriculture division is Pakistan's largest sector in terms of participation. However, the fragmented and complex supply chains systems have pushed to inflated prices, food waste, and low profits for farmers. Hence, this is where Tazah intends to oversee all these dilemmas.
The agricultural-tech startup, Tazah was established by Abrar Bajwa and Mohsin Zaka, when they saw the concerning agricultural problems as a means of a new opportunity to develop the overall ecosystem in the agriculture sector. According to Bajwa: "We are from central Punjab and every family there has something to do with agriculture. We had seen firsthand how farmers, or people who are involved in smallholder farming, do not encounter social mobility based on how the deck is stacked against them."
Read more: Lahore-based Fintech Startup PostEx Raises $1.5 Million in Seed Funding
Nearly 300 Retailers are in Business with Tazah 
Through the Tazah platform, 300 small-to-medium-sized retailers have purchased inventory and presently offer five main kinds of goods i.e. ginger, garlic, tomatoes, potatoes, and onions. However, the agricultural-tech startup, Tazah plans to expand to vegetables and fruits while guaranteeing mass supply and proper quality. 
In addition, the founders of the agricultural-tech startup, Tazah stated that fragmented supply chains result in wastage of produce by almost 40 percent because they are damaged each time they are unloaded, stored in a warehouse, and reloaded onto a truck. 
Agricultural-Tech Startup Tazah is Also Looking into Financing Options
Currently, agricultural-tech startup, Tazah is concentrated on its supply chain work, it intends to eventually incorporate financing possibilities for farmers to better understand how much capital farmers require and how they can repay it. Reflecting on the occasion Mohsin Zaka stated, "Financing is something we are aggressively looking after because it's a future play for us and we are working with farmers to know what they are doing, and how they are getting financing."
Source: TechCrunch