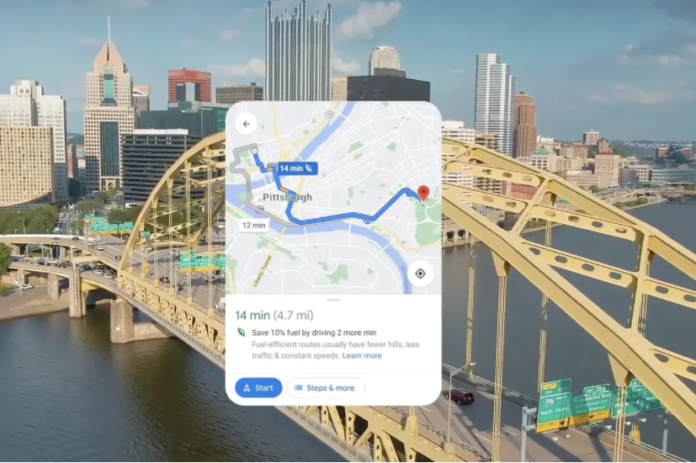 On Wednesday, tech giant, Google rolled out Carbon Emissions Estimates feature, a new feature that informs users about the environmental impact of trips on Google Flights. The users will see carbon emissions estimates for nearly all flights in the search results. The estimate is visible next to the price and duration of the flight.
Carbon Emissions Estimates Feature Will Help People Fly Green  
Furthermore, Google notes that the new Carbon Emissions Estimates feature of Google Flights will enable users to factor carbon emissions into their choice alongside cost or timing when it comes to scheduling travel.
The Carbon Emissions Estimates feature is flight-specific and seat-specific. For example, the emissions estimates will differ when looking at economy or first-class seats, like seats that take up more space account for a greater share of total emissions. Moreover, more latest airplanes are usually less polluting than older ones.
Flights with Lower Carbon Emissions Will Have a Green Badge 
Google Flights will label flights with lower emissions with a green badge. Those who want to prioritize carbon impact when looking for a flight can sort through results so that the flights with the lowest emissions are at the top of the list. Flights are as higher, typical, lower, or unknown emissions.
Read more: Google Halts Its Plans to Launch Pay-Based Banking Service Google Plex
The search giant notes that the Carbon Emissions Estimates feature will give results based on factors such as aircraft model and configuration, speed and attitude of the aircraft along with the distance between the origin and destination. The firm intends to continue revising carbon emissions over time to enhance accuracy.
"This update to Google Flights is just one of the many ways we're helping people make sustainable choices in their everyday lives," Google's vice-president of travel products, Richard Holden, said in a blog post.
Google Also Recently Rolled Out Eco-Friendly Routing 
This newest update to Google Flights comes as the company just rolled out eco-friendly routing in the U.S. for iOS and Android users. 
Moreover, Eco-friendly routing provides drivers the choice between the quickest and most fuel-efficient route. Google considers the new feature could enable Maps users to avoid over 1 million tons of carbon emissions per year. Eco-friendly routing is expected to roll out in Europe next year.
Source: TechCrunch