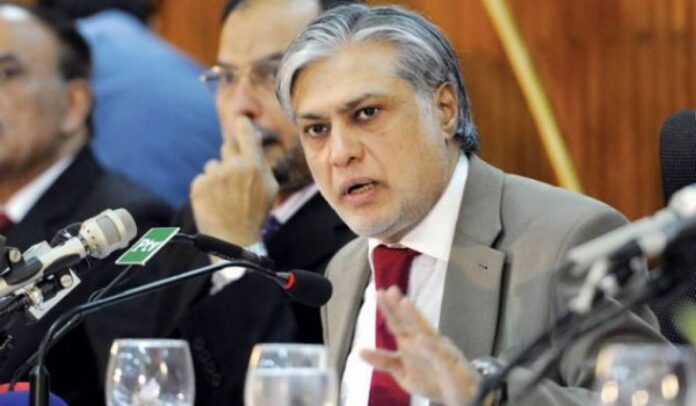 The Finance Minister of Pakistan, Ishaq Dar, has said that the country will move to an interest-free banking system under Islamic law by 2027. He further informed that the appeals filed by the State Bank of Pakistan against the imposition of the Islamic banking system will be withdrawn.
Finance Minister @MIshaqDar50 addressing a news conference in Islamabad https://t.co/MOhGFcrViE

— Radio Pakistan (@RadioPakistan) November 9, 2022
Interest-free Banking System will Support the Shariah Laws
The Federal Shariat Court (FSC), states that the prohibition of Riba (interest) is absolute in all its forms and manifestations according to the injunctions of Islam and in accordance with the Holy Quran and Sunnah. "We are of the view that five years period is reasonably enough time for the implementation of our decision completely i.e convert the economy of Pakistan into, an equitable, asset-based, risk sharing and interest-fee economy," reads a judgment authored by Justice Dr. Syed Muhammad Anwer.
Ishaq Dar mentioned that the decision is taken after consultation with the PM of Pakistan, Mr. Shehbaz Sharif. He further added that there are some challenges as the current system has been the banking system in the country for the past 75 years which would be needed to be changed. It should be noted that the first petition for the abolition of the interest-based banking system was filed in the FSC on 30th June 1990 while the most recent review appeal was filed in 2002.
Pakistan Determined to Change the Banking System Despite Challenges
Dar mentioned that there will be challenges in implementing the decision and the entire banking system and its practices could not be immediately shifted to a new system but the government has decided to step forward and complete the process within the stipulated time. "God willing, we will take Pakistan towards an interest-free economy," he said.
Also read: Miftah Ismail, Islamic Scholars Discuss Implementation of Shariah in Banking System