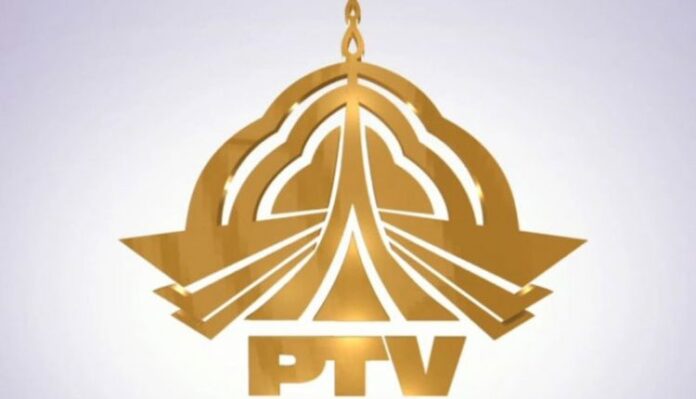 Information Minister Fawad Hussain Chaudhry announced on Wednesday that he had recommenced the procedure of reforms in his service that he had initiated in the year 2018. The newly developed reforms include the revamping and advancement of the state-run Pakistan Television (PTV).
The minister had mentioned the details in a series of tweets, informing that PTV News had been presented with a deadline of June 1 to finish its high definition (HD) project, which has been pending since 2019. "From June 1, PTV News will be converted to full HD and PTV Sports will also become an HD channel this year," he added. Moreover, first time in history, an English-language channel will be launched this year implementing the process of reforms. 
Read more: Fawad Chaudhry reiterates the importance of technology in the moon sighting process
He further stated that the studios located in Karachi and Lahore will be renewed in the mode of public-private cooperation. The Information Minister also vowed to modify APP into a digital news company, continuing that measures have been instated to make PID and its commercial system paperless. In addition to it, he also mentioned the revival of the Pakistani film and drama industry as his first priority. To promote the cause, the government will be facilitating loans of up to Rs 50 million to fresh drama and filmmakers featured under the Kamyab Jawan Programme.
Read more: Pakistan is all set to launch the new e-voting machine to ensure transparency
The Pakistan Tehreek-e-Insaf (PTI) leader was reinstated as the minister for information and broadcasting almost a week ago. Fawad Hussain Chaudhry was originally selected for this post on August 20, 2018, before being dismissed in April 2019. Fawad's selection came after a significant reshuffle in the Federal Cabinet. It has been previously reported that PM Imran Khan is expected to declare a cabinet reshuffle, possibly replacing several ministers and selecting some new profiles.
Image Source: Bhaagi TV