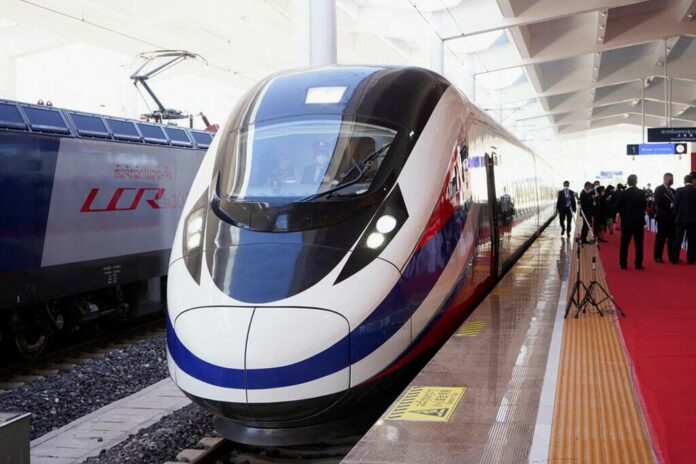 China is all set to export 160km/hr high-speed train technology to Pakistan, where the country will receive the first batch of 46 train carriages this month. According to China Media Group, it is the first time China is exporting its technology for constructing railway coaches capable of 160 kilometers per hour. These development projects are part of China's Belt and Road Initiative (BRI) to improve the road, rail, and sea routes.
High-speed Train Technology to Save Energy and Economy
The new coaches are designed to fully support the large passenger capacity and small axle load, which is economical and energy-saving. According to the media reports, the design of the carriage will fully meet the operational needs for running in Pakistan, adopting a 1,676-millimeter wide-rail bogie with a lightweight design to ensure the structural strength of the body.
As per reports, the experts of China were also providing training to the technical staff of Pakistan Railways. The railway is also considering upgrading the Khanpur-Kotri track, which is unsuitable for high-speed train operation. An official said, "After the completion of the Main Line-I (ML-I) project under the China-Pakistan Economic Corridor (CPEC), the entire ML-1 track would have the capacity to bear the rolling stock operations at the speed of 160km per hour."
China to Support Pakistan's Financial Situation
In separate news, the National Bank of Pakistan and China's central bank have recently signed a memorandum of cooperation to use the Chinese Yuan for cross-border transactions between China and Pakistan. Chinese President Xi Jinping said that Pakistan and China should work together to create conditions suitable for implementing the Mainline-1 (ML-1) railway upgrading project and the Karachi Circular Railway project.
Also read: China Signs $2.3 Billion Loan Agreement With Pakistan