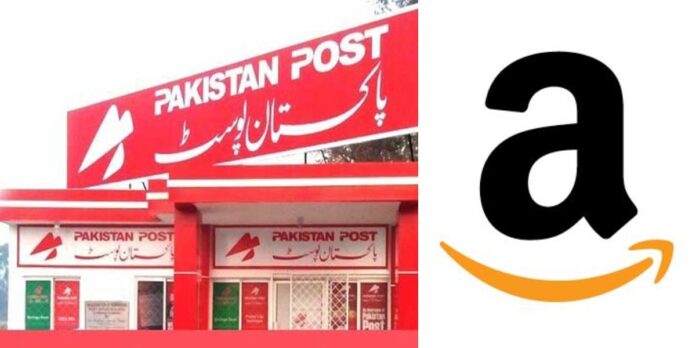 The e-commerce brilliance, Amazon, opens a facilitation center in Pakistan in collaboration with Pakistan Post, for garment vendors, catering Pakistani sellers with the best possible services in terms of promoting enterprises and online shoppers.
During a meeting with the board of Pakistan Readymade Garments Manufacturers and Exporters Association (PRGMEA), Raza informed about the establishment of the Amazon Facilitation Centre by Pakistan Post to facilitate garments factories and exporters on behalf of the government to sell different items/commodities like garments products, etc worldwide.
Previously, The Adviser to the Prime Minister on Commerce, Textile and Investment Abdul Razzaq Dawood announced that e-commerce giant Amazon had added Pakistan to its sellers' list. According to sources, the Amazon verdict for the registration of Pakistani companies was the aftermath of active efforts by the commerce ministry and Pakistani missions in Washington and Los Angeles.
Read more: Pakistan Post Office officially confirmed as Amazons delivery partner
Pakistan Post Postmaster General Punjab Khawaja Imran Raza said Pakistani brands will now be eligible to access all major markets through Amazon, which will improve the country's business market.
He added that Pakistan Post is completely ready to take advantage of the opportunity provided by Amazon and the headquarters is all set to transport sellers' shipments from their doorstep to different Amazon storehouses in the world.
PRGMEA North Zone Chairman Adeeb Iqbal Sheikh said, "This is a massive achievement for Pakistan's e-commerce sector as Pakistani products will now be available to millions of customers globally."
SAPM Shahbaz Gill also expressed satisfaction after this enormous accomplishment attained by Pakistan. In his tweet, Gill said that with this advancement, Pakistan has engaged the global market and will now create billions of investment and job vacancies.
Amazon, founded by Jeff Bezos, is one of the most powerful economic and cultural forces in the world. It also falls on the list of the Big Four technology companies, along with Google, Apple, and Facebook.
Source: The Express Tribune