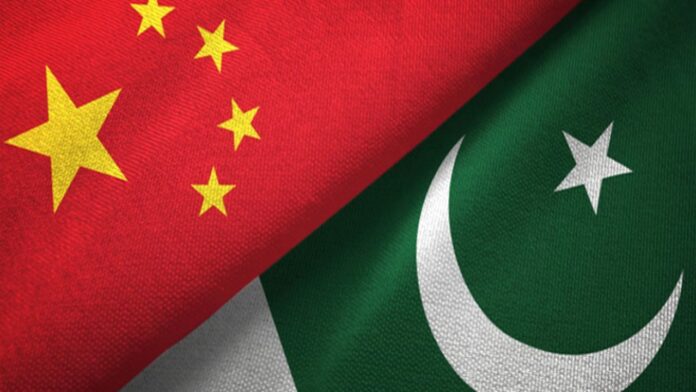 Pakistan and China have signed a monumental $4.8 billion agreement to construct a 1,200-megawatt nuclear power plant, strengthening the bond between the two nations. Prime Minister Shehbaz Sharif praised the investment from China, considering it a testament to the enduring alliance between the two countries. The deal marks a significant milestone for Pakistan as it looks to reduce its reliance on fossil fuels and embrace sustainable energy sources.
A Strategic Investment for Sustainable Energy
Following the signing of the memorandum of understanding (MOU) between China National Nuclear Cooperation and Pakistan Atomic Energy Commission, Prime Minister Shehbaz Sharif announced the commencement of work on the Chashma 5 project. This project, backed by an investment of $4.8 billion, will contribute to Pakistan's nuclear energy production capacity and pave the way for a cleaner, more sustainable energy future.
Prime Minister Shehbaz Sharif expressed his gratitude to the Chinese partners for providing a $100 million discount for the Chashma 5 project. This gesture of support is particularly crucial as Pakistan grapples with economic challenges and seeks to address its balance of payments crisis. While it remains unclear whether this investment is part of the $65 billion pledged by China for infrastructure projects under the Belt and Road Initiative, the partnership between Pakistan and China in the nuclear power sector continues to deepen.
Nuclear Power Plant Deal to Reduce Reliance on Fossil Fuels
The Chashma 5 nuclear power plant will be constructed in Punjab, Pakistan's central province. By partnering with China on this venture, Pakistan aims to reduce its reliance on fossil fuels and diversify its energy sources. The cooperation between the two countries underscores the deep-rooted trust and faith that Chinese companies and investors place in Pakistan as an investment destination. "Investment from China in this project to the tune of $4.8 billion sends a message loud and clear that Pakistan is a place where Chinese companies and investors continue to show their trust and faith," Shehbaz said.
Pakistan's total nuclear energy production capacity reached 1,400 MW with the opening of the country's sixth nuclear power plant in Karachi, which was also built with Chinese assistance. The collaboration between Pakistan and China in the field of nuclear energy has been instrumental in strengthening Pakistan's energy infrastructure and advancing its quest for sustainable development.
Also read: SBP Receives $500M from Chinese Bank