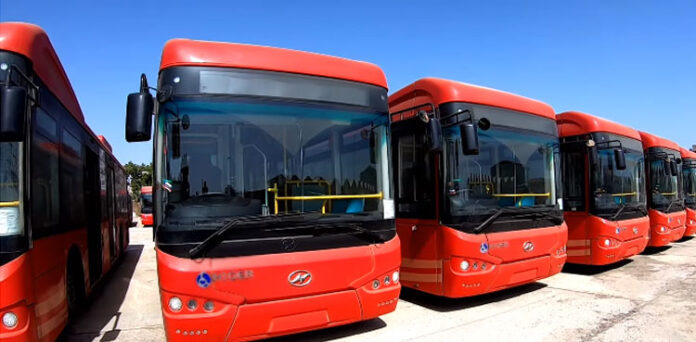 Sindh Transport and Mass Transit Minister, Sharjeel Inam Memon, announced the launch of the People's Bus Service (PBS) smartphone app on 22nd June. This new development aims to revolutionize the commuting experience by providing real-time bus tracking, online payment options, and other useful features to enhance convenience for passengers.
Innovative App Features to Enhance Public Transport Experience
Minister Sharjeel Inam Memon was briefed during a transport department meeting on the People's Bus Service, its new routes, and the Intelligent Transport System (ITS) that accompanies it. The ITS-equipped buses will be equipped with CCTV cameras, audio systems, USB connections, Wi-Fi, and driver alarms, ensuring safety, comfort, and connectivity for commuters. The highlight of the meeting was the introduction of the PBS smartphone app, designed to improve the overall commuting experience for passengers. The app will offer multiple features to make public transport more accessible and user-friendly.
People's Bus Service Mobile App
The first feature of the app will provide general information, including routes, schedules, and fares, empowering users to plan their trips more efficiently. This real-time data will help commuters stay informed and make informed decisions about their journeys.
The second feature of the app will enable users to track the location of buses, allowing them to know the estimated arrival time of the next bus. This real-time tracking system ensures that passengers can optimize their time and avoid unnecessary waiting at bus stops.
The third and perhaps most significant feature of the app will be the ability to purchase and activate a card or make payments for the People's Bus Service via a QR code. This convenient and secure online payment option eliminates the need for cash transactions, providing a hassle-free experience for passengers.
Also read: Pakistan's First Airtaxi Launched in Karachi