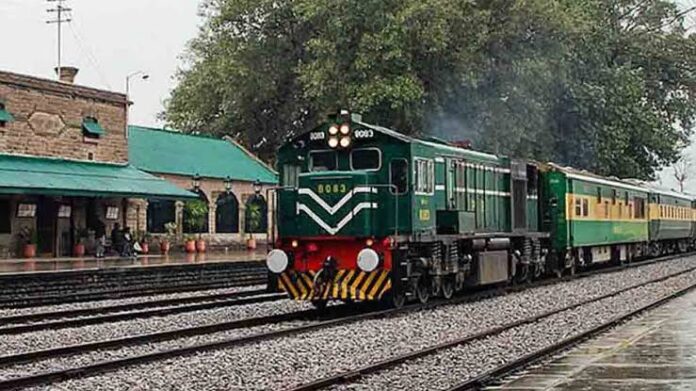 Federal Minister for Railways Azam Swati inaugurated a scrapyard management system. The state-of-art Scrapyard Management System is powered by Google technologies and implemented by Tech Valley Pakistan, which is currently being deployed in Railways Carriage Factory, Islamabad as a proof of concept which will be later expanded to the national level.
Read more: Pakistan Railway soon to Launch a Complaint Management Portal for Citizens
The scrapyard management system
The scrapyard management system was inaugurated alongside Google Productivity and Collaboration Suite in the presence of senior officials of Ministry of Railways and Tech Valley Pakistan CEO Umar Farooq along with his team. Google's representative also joined the event through Google Meet. Swati lauded the efforts of Google, the Tech Valley team and officers from Railways.
Read more: Pakistan Railways Inaugurates a New Project of the E-Procurement System
Azam Swati said; "Pakistan Railways has an annual scrap disposal target of Rs. 2 billion which is added to the national exchequer. For quite some time copper scrap has not been disposed of, recently the same scrap was given on Government-to-Government (G2G) basis to M/S POF and Railways received Rs. 1 billion in the last two months." He further added; "The cloud-based scrapyard management system will digitise the Scrapyard assets of Pakistan Railways, streamlining the scrapyard inventory management & bringing transparency to the Scrap Management process of Pakistan Railways."
Pakistan Railway procures 230 new bogies
Pakistan Railways has procured 230 new bogies to provide better services to the passengers which would be received in three to four months. PR has bogies which were 30-50 years old, due to which railway could not run more trains between Lahore and Rawalpindi. The minister said that the capacity of repair workshops has also been increased to repair 30-40 bogies per month. Additionally, the government has introduced a computerized system to improve the performance and efficiency of the department.
Source: Pro Pakistani