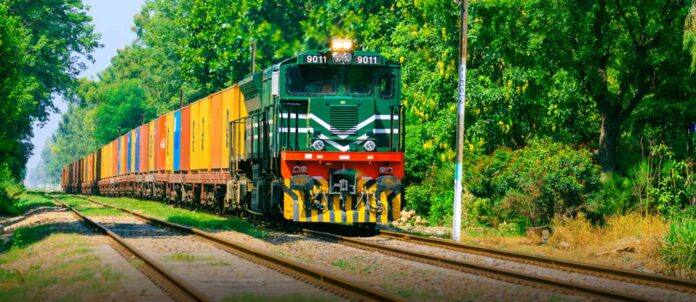 Railway Minister Azam Khan Swati announced a new online railway portal for the citizens. Just like the citizens portal, the online railway portal will register citizens' complaints and problems and it will be directed to the concerned rail department.
Read more: Pakistan Railways Inaugurates a New Project of the E-Procurement System
The online railway portal and other facilitation centers will be launched in a few months
Speaking to the inaugural ceremony of Hazara Express's first air-conditioned coach at the Rawalpindi railway station, the minister said that the online railway portal will be developed within two to three months. He further added that the ministry is planning to establish facilitation centers across Pakistan to address the problems faced by porters, and assured them that they would no longer have to work under the old contractor system.
The railway minister informed that the railway revenue is increasing and losses were being recovered. He also mentioned that in the coming months the whole railway network would be monitored from a cell that would be set up at his office. Speaking to the occasion, the KP minister for social welfare, said that he had never seen such a well-maintained train in the last 20 years.
The Islamabad-Tehran-Istanbul railway begins freight service
In a recent development, a freight rail service has begun operating between the Pakistani capital of Islamabad and the Turkish metropolis of Istanbul, operating on a route more than 4,000 miles long. The Islamabad-Tehran-Istanbul train will cover 1,235 miles inside Pakistan before crossing through the Taftan border, landing in the province of Balochistan to cover a 1,620-mile section in Iran. Before reaching its final destination, the train will travel 1,150 miles in Turkey, passing through the capital, Ankara.
Abdul Razzak Dawood, adviser to the prime minister for commerce and investment said; "The ITI train will be one of the most effective vehicles that can help in expanding exports, imports, and trade between ECO member countries. The resumption of the ECO freight train is a step toward better regional communication between the three countries, facilitating trade and public transportation for the long-term economic benefit of the region."
Source: DAWN