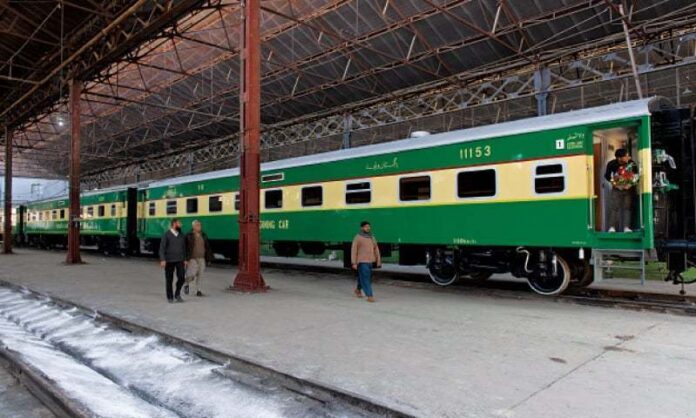 Pakistan Railways (PR) has rolled out a new project of the e-Procurement System to make the procedure more transparent, efficient, and effortless in accordance with the vision of Prime Minister Imran Khan for good administration and digital Pakistan, expressed Railways Minister Azam Khan Swati on Tuesday.
Furthermore, while addressing at the MoU signing ceremony of the e-Procurement System between Pakistan Railways (PR) and Tejari, the minister stated that the government of Pakistan was concentrating on responsibility, clarity, and providing reassurance to the public and has made considerable improvement towards e-governance in this respect.
The E-Procurement System Will Also Help Boost the Economy
The minister further stated that billions of Pakistani rupees were involved in various projects and regular acquisitions and the launch of the e-Procurement System will further enhance the economic and managerial matters of the Pakistan Railways (PR). "The MoU with Tejari would be helpful in ensuring transparency in awarding of contracts as well," he continued.
Read more: Pakistan Railways join hands with NTC to host its E-Services
More Public Sectors Are Encouraged to Follow Suit 
In addition to this, with the successful inauguration of the E-Procurement system project, more public division firms will be encouraged to follow suit and make their procurement budgets transparent and visible in order to construct a 100 percent audit path, which achieves Prime Minister Imran Khan's objective.
Secretary Pakistan Railways (PR) Habib-ur-Rehman Gilani also spoke in the event, stating that the unit has devised a roadmap that would not only make the procurement procedure transparent but further help us in saving time.
Source: Mashable