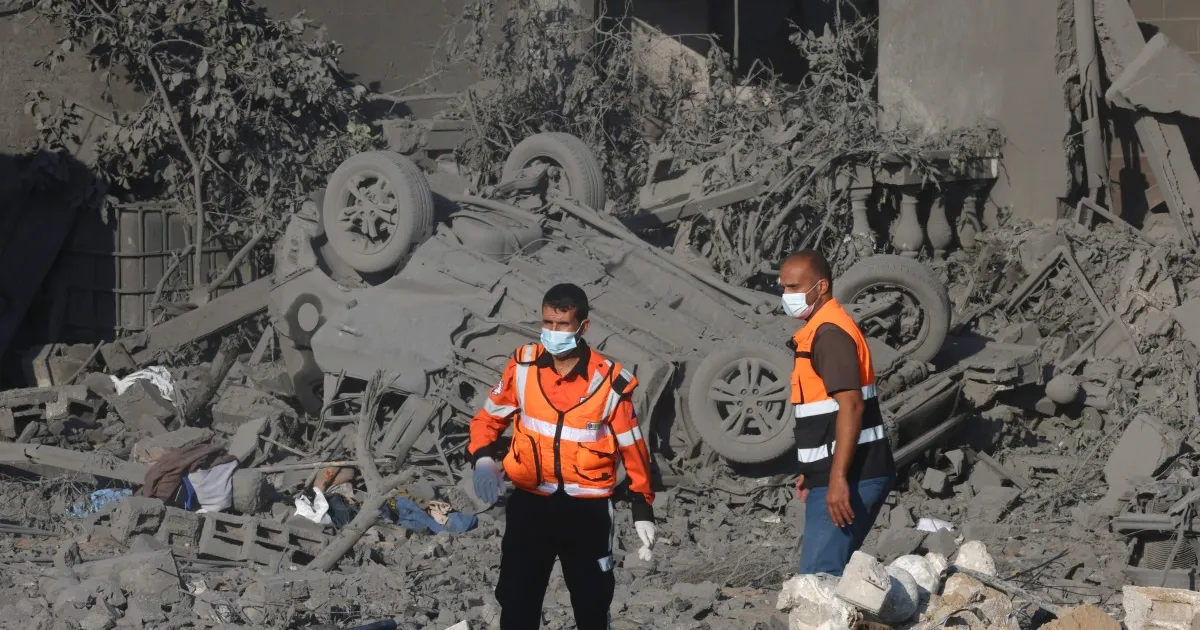 Amid the ongoing crisis in Gaza, a remarkable display of solidarity has emerged as over 1000 Pakistani doctors, including 400 dedicated female healthcare professionals, have volunteered to offer their medical expertise in the war-torn region. Their mission is to treat thousands of individuals gravely injured in relentless Israeli airstrikes; this humanitarian effort, organized by the Al-Khidmat Health Foundation, is poised to provide a ray of hope to those suffering amidst the destruction and overwhelmed healthcare system in Gaza.
1000 Pakistani Doctors Answer the Call
In response to an online appeal for healthcare volunteers, the Al-Khidmat Health Foundation has witnessed an overwhelming response. More than 1,000 medical specialists have registered to serve in Gaza, encompassing a diverse range of expertise. This includes orthopedic, vascular, and general surgeons, anesthetists, pediatric surgeons, emergency and critical care specialists, as well as gynecologists. The sheer magnitude of volunteers highlights their unwavering commitment to assisting the injured and sick in Gaza.
The Al-Khidmat Health Foundation has reached out to the World Health Organization (WHO), both in Islamabad and Cairo, Egypt, to convey the willingness of Pakistani healthcare professionals to aid injured patients in Gaza. While the ongoing war makes entry into the region nearly impossible, there is huge pressure from the Pakistani healthcare community to facilitate their journey. Currently, the WHO and partner organizations have not received the green light to deploy healthcare professionals to neighboring countries of Israel to serve in Gaza.
A Healthcare System in Crisis
Gaza's healthcare system has been brought to the brink of collapse due to the destruction of hospitals during air and missile strikes, the loss of doctors and paramedics, and the suspension of critical resources such as electricity, water, and fuel for generators. The Ministry of Health in Gaza has reported over 18,000 patients, many of whom are unable to access vital medical care due to the scarcity of medicines, medical supplies, and deteriorating infrastructure.
Dr. Zahid Latif, Chairman of Al-Khidmat Health Foundation, noted that 40 percent of the volunteering doctors are women, including gynecologists, pediatricians, surgeons, and critical care specialists. In addition, some nurses and allied health professionals have also expressed their willingness to serve in Gaza.
Despite the challenges, the Al-Khidmat Foundation is actively sending essential medical supplies, hygiene kits, safe delivery kits, and food to Gaza, providing crucial support to a region in dire need. The initiative also includes efforts to create Arabic-language awareness materials for the women and children in Gaza, emphasizing safe deliveries and healthcare amid the shattered healthcare infrastructure.
Also read: Kids on Roblox are Hosting Protests for Palestine