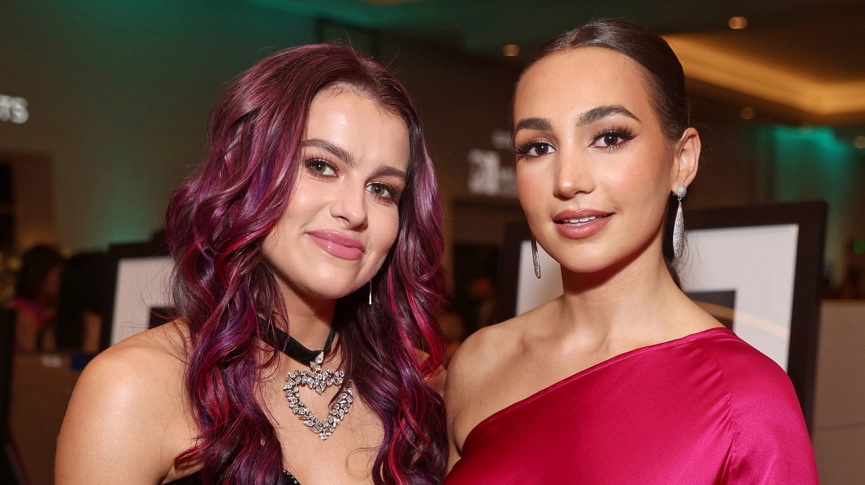 Netflix has sued the creators of Unofficial Bridgerton Musical, Abigail Barlow and Emily Bear, alleging that they infringed on the platform's intellectual property rights. The creators released their first Bridgerton collaboration on TikTok shortly after the hit show debuted in December 2020.
'Unofficial Bridgerton Musical' Creators Sued for Making Money from Netflix's Intellectual Property
The development came after the creators of 'Unofficial Bridgerton Musical' had a sold-out show dedicated to their Bridgerton-inspired album at the Kennedy Center in Washington, D.C, selling out the venue with ticket prices that ranged up to $149. The streamer alleged that the duo have profited off the valuable intellectual property from the Netflix original series through a July 26 performance.
"Bridgerton reflects the creative work and hard-earned success of hundreds of artists and Netflix employees. Netflix owns the exclusive right to create Bridgerton songs, musicals, or any other derivative works based on Bridgerton. Barlow & Bear cannot take that right — made valuable by others' hard work — for themselves, without permission. Yet that is exactly what they have done," reads the lawsuit. According to Netflix; "Netflix supports fan-generated content, but Barlow & Bear have taken this many steps further, seeking to create multiple revenue streams for themselves without formal permission."
Netflix approach Barlow & Bear
According to Netflix, they have repeatedly told the duo that their Bridgerton-related works were not authorized. However, their company, Barlow & Bear, assured the video-streaming giant that they would not go beyond releasing their album online without the company's permission. Netflix also accused Barlow & Bear of using the Bridgerton mark on their promotional materials and backdrop and incorrectly claiming that they were being used with permission. The lawsuit, filed in the U.S. District Court for the District of Columbia, states that Abigail Barlow and Emily Bear stole intellectual property from Netflix to build an international brand.
Read more: Netflix Revealed its Top10 Series and Movies for the First Time