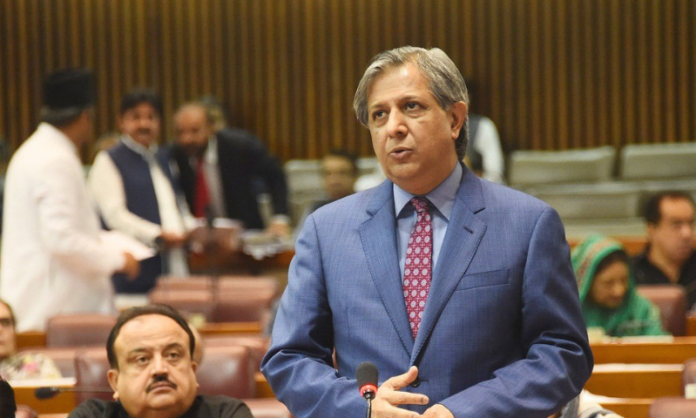 On Thursday, the National Assembly of Pakistan adopted the Election Amendment Bill, 2022, which negates the use of electronic voting machines (EVMs) as well as disallows overseas Pakistanis from voting in the next general elections. The bill that was authorized by the federal cabinet for submission before the NA on Tuesday, was enacted with a majority in an assembly that has no real opposition after the resignations of the Pakistan Tehreek-e-Insaf (PTI) leaders.
The Elections (Amendment) Bill Was Passed with a Majority of Votes
Parliamentary Affairs Minister Murtaza Javed Abbasi presented the bill that was passed with a majority vote, with only members of the Grand Democratic Alliance opposing it. Before presenting the bill, Abbasi presented a motion for allowing the bill to be sent directly to the Senate for its approval, bypassing the relevant standing committee. The motion was also passed by the NA with a majority vote.
Moreover, the opposition leader in the NA, Raja Riaz, stated that electronic voting would not be a thriving experience, as some areas in the country are still without internet facilities. GDA legislator, Ghous Bakhsh Mehr, on the other hand, said that EVMs were being used across the world and Pakistan should at least try using them. "If not the whole country, then use them in some areas," he said.
PTI's Govt Has Fervently Worked on the Use of EVMs 
Jamaat-e-Islami's (JI) Maulana Abdul Akbar Chitrali stated that his party had contended the bill during the previous government's tenure. "This bill does not mention the powers of the ECP. It would have been better if the commission was further empowered," he said, restating that party leaders should be gathered to give their views on the bill.
The PTI government had enacted the amendment bill for the use of EVMs and gave the voting right to ex-pats via a collective session of the Parliament on 17 November 2021 amid vigorous protest by the then opposition.
Read more: EVMs Won't be used in the Next General Elections: Interior Minister