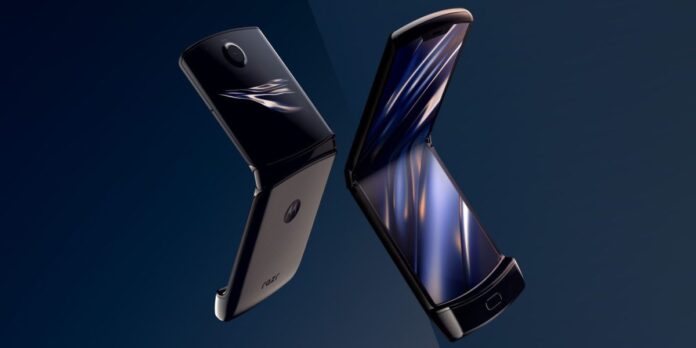 As per the recent reports, Motorola is now preparing to roll out the third generation of its iconic Razr foldable phone. Motorola Razr was amongst the first spiral of foldable phones to be rolled out in 2019. A year later, the firm continued with the Razr 5G which was outweighed by Samsung's Galaxy Z Flip line.
Lenovo Announced the News of Motorola Razr Foldable Phone
A post on Weibo by Chen Jin, GM of Lenovo – the parent organization of Motorola, indicated that the smartphone manufacturer is silently operating on its third-generation Razr foldable phone. The post in Chinese revealed that the latest phones will have enhanced processing power, a user-friendly interface, and a new structure.
Read more: Upcoming Finance Bill to Impose Higher Tax on Imported Smartphones
The official release or statement from the corporation is yet to be known. However, the Chinese translation of the post implied that the latest third-generation Razr foldable phone will be rolled out in China initially. Motorola Razr that hit the markets in the mid-2000s stood out for its distinct appearance, specifically its thin shape. 
Sold as a fashion phone, Motorola Razr made waves in the international market upon its rollout. Motorola marketed over 50 million units of Razr units in 2006 restoring its thick cell phone division. The Razr series is supposed to be the most advantageous line of the brand.
Oppo Has Also Entered the Market of Foldable Phones 
In addition to the third-generation Razr foldable phone, Oppo Find N is the latest in the foldable phone classification. The latest phone has a similar design to Z Fold, has a 5.49-inch outer presentation and a 7.1-inch inner display. Find N has a broader 18:9 aspect ratio adding to its comfort of use. Both screens sport a 32-megapixel hole-punch camera for selfies and video conversations. The rear cameras comprise a 50-megapixel main camera, a 16-megapixel ultrawide lens, and a 13-megapixel telephoto lens.
Source: The Verge