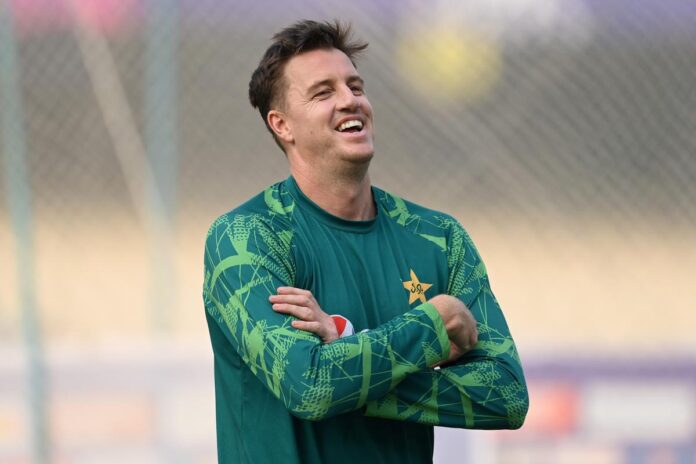 Former South African cricketer Morne Morkel has unexpectedly resigned from his role as Pakistan's fast-bowling coach, making this decision six weeks ahead of the scheduled end of his contract. The Pakistan Cricket Board (PCB) confirmed Morne Morkel's resignation following the conclusion of Pakistan's campaign in the ODI World Cup, and a successor is set to be named "in due course."
Morne Morkel Resignation Amidst Commitments
Morkel, contracted until the year's end, opted to reevaluate his coaching role post the World Cup, considering his commitments to the IPL and SA20. Unfortunately, these commitments made it impractical for him to continue guiding the team through the upcoming Australia tour. Despite expressing a desire to prolong his association with Pakistan cricket, Morkel's coaching journey takes an unexpected turn.
Appointed in June as part of a coaching staff reshuffle, Morkel's tenure showcased mixed results. While Pakistan secured victories in Sri Lanka and a series sweep against Afghanistan, their Asia Cup campaign faced setbacks due to injuries to key fast bowlers Haris Rauf and Naseem Shah. The World Cup further witnessed Pakistan's early promise wane, culminating in a fifth-place finish.
Highs and Lows of a Bowling Coach
Morkel's impactful period was marked by the formidable trio of Shaheen Afridi, Naseem, and Haris, who exhibited their prowess, notably in a game against India where they claimed all ten wickets. Despite these highs, Pakistan's World Cup journey ended disappointingly, prompting Morkel's unexpected exit. Originally presumed to guide the team in the upcoming Australia tour, Morkel's resignation leaves the PCB in search of a replacement ahead of the three Test matches in December and January.
Also read: Afghanistan Surprises Cricket World with Historic Victory Over Pakistan