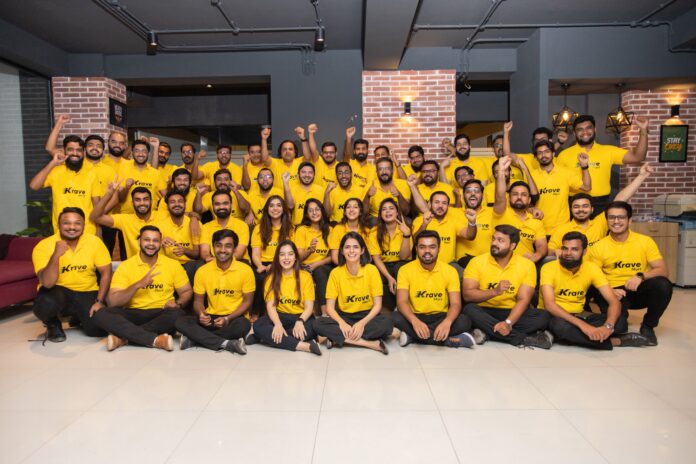 Pakistan's burgeoning startup, Krave Mart, has successfully secured the country's third-largest funding round of the year, amounting to an impressive $6.25 million, as reported by Bloomberg on Saturday. Kassim Shroff, the CEO of Krave Mart, expressed optimism, stating that the Krave Mart funding will play an all-important role in propelling the startup towards profitability, with a target set for the year 2024.
Krave Mart Funding to Provide Financial Backing for Growth
Krave Mart's latest funding round, backed by notable investors such as Y Combinator, Keisuke Honda, JAM Fund, Rebel Fund, Decart Ventures, Conjunction Capital, and Zayn Capital, positions the company for substantial growth. The infusion of $6.25 million is earmarked to enhance operational efficiency and support the company's vision of achieving profitability in the next year.
The funding achievement comes at a critical juncture, where the startup ecosystem in Pakistan has faced a marked drop in funding, signaling a shift in the narrative. Krave Mart's success serves as a beacon of hope, aligning with the government's initiative, as expressed by Pakistan's caretaker IT minister Dr. Umar Saif, to boost funding through the 'Pakistan Startup Fund,' aiming to reignite investor interest and propel the country's startup ecosystem back into the spotlight.
Strategic Expansion
Its robust unit economics highlights Krave Mart's strategic approach to the grocery delivery market. With a network of 20 Dark Stores and three Mothership Warehouses, the company maintains an impressive gross margin of 30%+, setting a trajectory towards EBITDA level profitability within the next 8 to 10 months. The private label segment, contributing close to 30% of total orders, further bolsters Krave Mart's financial sustainability across various categories, including spices, lentils, flour, bread, eggs, rice, sugar, dry fruits, paper, personal care, and home care.
As Krave Mart secures this fresh injection of capital, it solidifies its position as a key player in Pakistan's evolving online grocery market. The company's commitment to financial sustainability, innovation, and customer satisfaction positions it for continued success in the dynamic startup landscape.
Also read: OkayKer Raises $700,000 in Seed Funding to Revolutionize Automotive Services in Pakistan