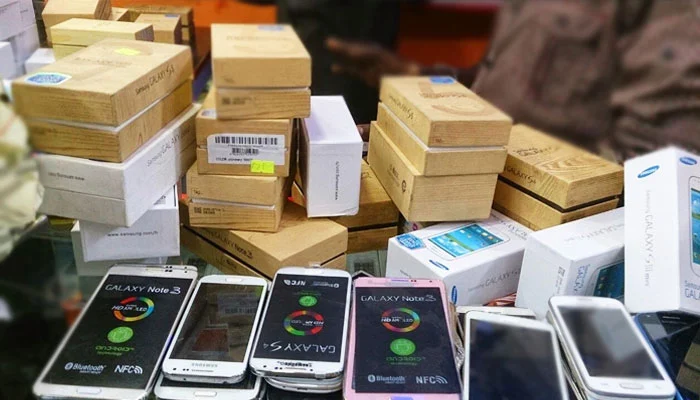 According to the Pakistan Bureau of Statistics (PBS), during the first ten months (July-April) of 2021-22, mobile phone imports to Pakistan increases to $1.810 billion as compared to $1.684 billion during the same period of last year. Hence, registering an overall increase of 7.43 percent.
Mobile phone imports to Pakistan increase despite the rise in local production
Despite the increase in the local production of smartphones in Pakistan the mobile phone imports to Pakistan increases by 43.56 percent on a month-on-month basis during April 2022. The imports stood at $213.895 million, during the said month, when compared to $183.894 million imported in March 2022. While the mobile phones witnessed a 16.31 percent growth on a year-on-year basis when compared to $148.992 million in April 2021.
According to the Pakistan Telecommunication Authority's data, the local manufacturing units produced 7.16 million handsets during the first three months of 2022 against 0.61 million commercially imported units. The locally manufactured smartphones include 4.33 million 2G and 2.83 million 3G and 4G smartphones. The overall telecom imports witnessed 43.25 percent growth on a year-on-year basis and a 3.35 percent increase on a month-on-month basis (April 2022).
The local manufacturing of smartphone
The previous government introduced a mobile manufacturing policy to encourage and attract manufacturers to establish their units in Pakistan. In 2021, the local manufacturing plants produced 24.66 million mobile phones as compared to the 13.05 million in 2020, registering an 88 percent increase. In December 2021, the number of locally manufactured smartphones climbed to 2.54 million, bringing the total production to 24.66 million.
As per PTA, various Chinese mobile phone manufacturers have played a key role in Pakistan's mobile phone production boom in 2021. The Itel, with 3.91 million mobile devices manufactured, topped the list followed by VGO Tel at 2.97 million, Infinix at 2.65 million Vivo at 2.45 million, Techno at 1.87 million, QQMEE at 0.86 million, and Oppo at 0.67 million. The mobile manufacturing policy also contributed positively to the mobile ecosystem of Pakistan by eliminating the counterfeit device market hence providing a level playing field for commercial entities.
Read more: PTA issues Mobile Device Manufacturing authorizations to 19 foreign and local companies