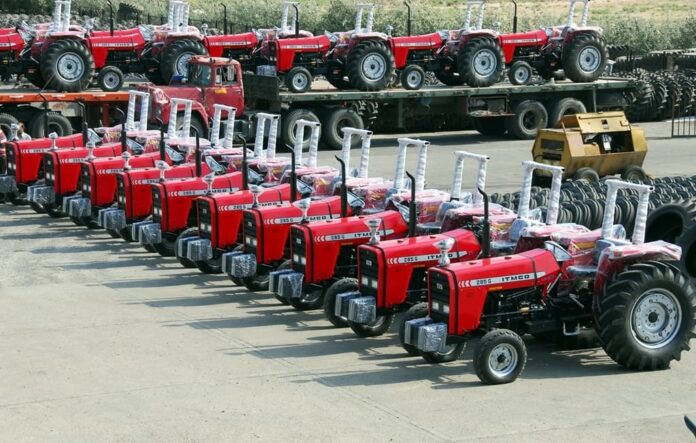 One of the biggest truck manufacturing companies in Pakistan, Millat Tractors has shut down its operations in the country due to citing low demand and cash flow constraints; the company will close the operation from 6th January till further notice. It should be noted that from 16th December, Millat Tractors were observing Fridays as non-production days.
Millat Tractors Falls Prey to the Crumbling Economy of Pakistan
In a regulatory filing, the company stated; "Due to continuing reduced demand for tractors and cash flow constraints, the company will remain closed from Friday, January 6, 2023, till further notice." In this regard, Muhammad Ali Iqbal, President Concave Agri Services, said; "Year 2022 was the worst for tractor sales."
Due to the floods and lower buying power, the sales of the entire tractor industry reached 10,498 units in the first five months (Jul-Nov) of the current financial year, down 52% year-on-year; as per Topline Securities, Millat Tractors reported a decline in sales that came in at 1,103 units in November 2022, down 27% month-on-month.
COVID-19 and Floods Ruined the Farming Business
The demand and supply of agricultural products were highly affected due to the COVID pandemic and the lockdowns; being an agricultural-centric country, Pakistan relies on agricultural exports, but due to the recent flash flooding, the country experienced a huge loss in the agricultural sector. Senior Vice President Sindh Abadgar Board, Muhammad Shah Nawaz, said that the agricultural sector had been hurt thrice in recent years. Using an example, he said that a urea bag was available for Rs1,700 about six months ago, but now it is being sold for around Rs2,500, due to which purchasing heavy machinery has become a second priority the farmers.
Also read: China's High Yield Technology to Boost Pakistan's Agriculture Industry