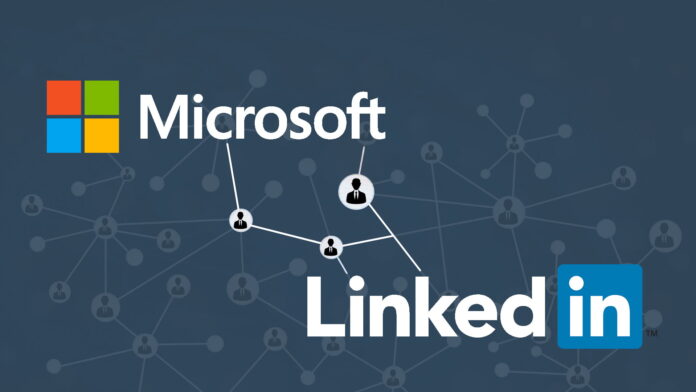 Microsoft announced that Microsoft Teams will be integrated with LinkedIn profiles in such a way that users will be able to see their colleagues' LinkedIn profiles in a one-on-one chat. The LinkedIn profile integration feature will enable users to learn more about their co-workers while working on a project.
Read more: LinkedIn Launches Freelance Services Marketplace Globally
The LinkedIn profile integration feature will roll out next month
As per the company's statement, the LinkedIn profile integration feature will roll out in March 2022, the statement reads; "The feature is expected to roll out in March 2022 and will be generally available to all global users across Microsoft Teams web and desktop versions." Although connecting your Microsoft with LinkedIn is optional, the company does recommend it for an enhanced LinkedIn experience.
To use the LinkedIn profile integration with Microsoft Teams, follow these two basic steps:
Open Microsoft Teams and go to any chat.
Click the Linkedin tab to see the individual's work experience, skills, endorsements, and more.
As of late, Microsoft is working on better integration of Microsoft Team with Windows 11, which was achieved by displaying Teams contacts directly on the Windows taskbar for Teams personal users. Earlier this month, Microsoft had announced that Teams users can communicate beyond their organization by allowing them to start a chat with any Teams users, including free personal Teams accounts.
Microsoft Teams is getting 3D emojis
Microsoft has started refreshing its more than 1,800 emojis in Microsoft Teams with a new 3D emojis design. A member of Microsoft Teams' engineering team, in a blog post. "All skintone-enabled emojis will continue to have 6 skin tone options." The 3D emojis will appear in the chat, channels, or live meetings. Upon enabling, the 3D emoji will appear in Microsoft Teams across Windows, macOS, iOS, Android, Linux, and all supported web browsers.
Source: Pro Pakistani