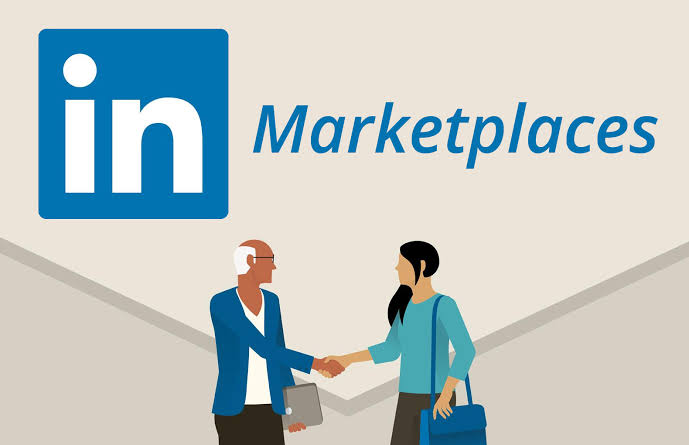 Microsoft owned platform, LinkedIn Launches Freelance Services Marketplace, which will let the users advertise themselves for short-term engagements and connect with potential clients who are willing to hire them. The company has put itself in direct competition with the likes of Upwork, Freelancer, and Fiverr, the sheer volume of LinkedIn users will be a bonus point here.
Read more: Microsoft to Shut Down LinkedIn Social Media Service in China
LinkedIn Launches Freelance Services Marketplace to enable brands and freelancers to connect
LinkedIn launch a limited test of this service in February to fulfil companies' recruitment needs and help individuals find work who had lost their jobs due to the pandemic. According to the company, this feature is finally available to worldwide users on the LinkedIn network, opening up the opportunity to enable brands and freelancers to connect anywhere with no restrictions on locality.
LinkedIn has announced that Marketplace will not be charging any fees at the moment as it does for its other recruitment tools, but will establish the basis for how LinkedIn might charge fees in the future. According to product manager Matt Faustman, "We will address the pricing point, but we decided not to for now". to LinkedIn Launches Freelance Services Marketplace to blend features from both competitors, means it will let businesses look for freelancers and compare rates, similar to Fiverr, while employers will be able to post their proposals to Upwork. After the job is done, customers who hire freelancers can then post reviews about them.
Additional features
The launch of its freelancer services platform is coming alongside a few other key updates from LinkedIn, such as new search filters to find jobs that are remote, hybrid or on-site and these can also be seen on the "Open to Work" indicator if you have that turned on to invite recruiters to contact you. TechCrunch reports that LinkedIn's normal business has been going quite well with confirmed hires increasing 160% in the last year and advertising revenue up 61%.
Source: Tech Crunch