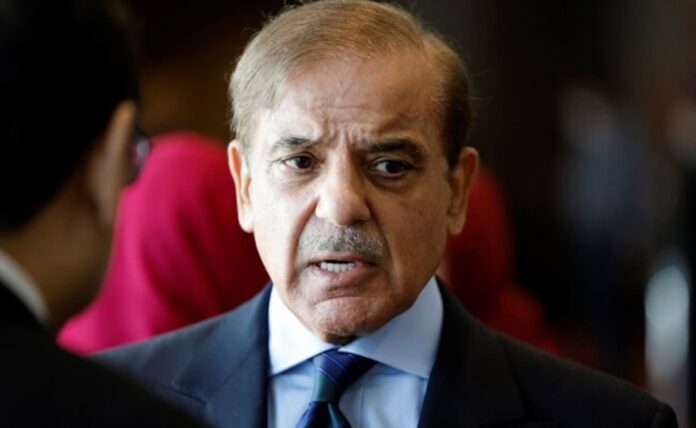 A number of leaked audio clips from the Prime Minister's office have revealed Shehbaz Sharif's discussions with his aides and other officials about different government and party matters. The issue has raised serious concerns about the security of the PM's office.
Leaked Audio Clips Up For Sale on Dark Web for 18 Bitcoins
Pakistan Tehreek-e-Insaf (PTI) leader Fawad Chaudhry has claimed that the 115-hour-long leaked audio clips are being auctioned on the dark web. As per reports, the clips are being sold at a price of 18 bitcoins which at its current trading rate(Monday) translates into over 3 lac 40 thousand dollars. In the leaked audio, PM Shehbaz was heard discussing the possibility of facilitating the import of Indian machinery for a power project that was a concern of Maryam Nawaz Sharif's son-in-law, Raheel.
In another clip, PM Shehbaz was talking with PML-N Vice President Maryam Nawaz about Finance Minister Miftah Ismail who has faced criticism from his party leadership over tough economic decisions. Another clip was a conversation between the prime minister, Defence Minister Khawaja Asif, Law Minister Azam Nazeer Tarar, Interior Minister Rana Sanaullah, and Ayaz Sadiq about the resignations of PTI lawmakers from the National Assembly. As per sources, the issue is being investigated by the relevant quarters on the directives of Prime Minister Shehbaz Sharif.
Also read: Pakistan's Default Fear Spikes Over UN Report of Debt Restructuring
Leaked Audio Clips Prove Maryam's Son-in-law  made Illegal Money: Imran
The chairman of PTI, Imran Khan, said that Maryam Nawaz is making the government do illegal tasks. It is clear from the leaked tape that her son-in-law has also made illegal money. He further added that they have only come in power to make money." It is better to die than the slavery of these thieves, they come to power only to make money," he added.