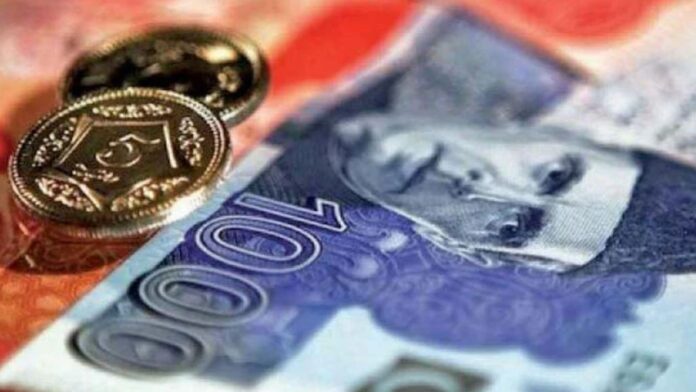 On Wednesday, the Pakistan Stock Exchange (PSX) encountered severe selling pressure as the benchmark KSE-100 index lost nearly 641 points during intraday trade, two days after KSE-100 index lost nearly 1,500 points. According to the PSX website, the KSE-100 Index opened at 43,504.36 points. By 1 pm, it had plunged to nearly 1,000 points to 42,513.78 points.
Current Political Crisis is Eroding Investors' Confidence
Moreover, Raza Jafri, head of Equities at Intermarket Securities, stated that urgent decisions were required from the federal government. "The government has been dragging its feet so far which is eroding investors' confidence and leading to panic selling." The market, he emphasized, needed the International Monetary Fund (IMF) program to resume quickly to find stability. "If the program continues to be delayed, buyers will continue to shy away," he added.
Meanwhile, First National Equities CEO Ali Malik reprimanded the political apprehension for the recession in the market. "The rate of return on a fixed income has reached 14pc. If it expands, the market will recover faster from here. At present, our market is cheap in terms of profit in the whole region, but the confidence of investors is not high due to the domestic situation," he said.
Two Days Earlier KSE-100 Index Lost Nearly 1500 Points in Intraday Trade

Furthermore, today's drop comes two days after the PSX witnessed a meltdown during which the KSE-100 index lost 1,447.67 points during intraday trade. Share prices were plunged as investors voiced concerns about the country's debt repayment capability amid draining foreign exchange reserves.
Increased Oil Imports Has Led to US Dollar Soar Against Pakistani Rupee
In addition to this, the Pakistani rupee exceeded all records on Wednesday, trading at above Rs190 against the US Dollar in the interbank market during intraday trade, to continue the decline in the times of the deepening financial crisis in the country. The rupee is under stress due to the increased oil import bill and speculation awaiting the Saudi package.
Moreover, the General Secretary of the Exchange Companies Association of Pakistan, Zafar Paracha, stated that delays in talks with the International Monetary Fund were placing stress on foreign reserves. "We have to pay $10 billion this year. If the program is not expanded, the rupee could come under a lot of pressure," he cautioned, urging financial administrators to immediately take measures to regulate the crisis.
Read more: Pakistani Rupee Further Sinks Against US Dollar Amid Talks With IMF