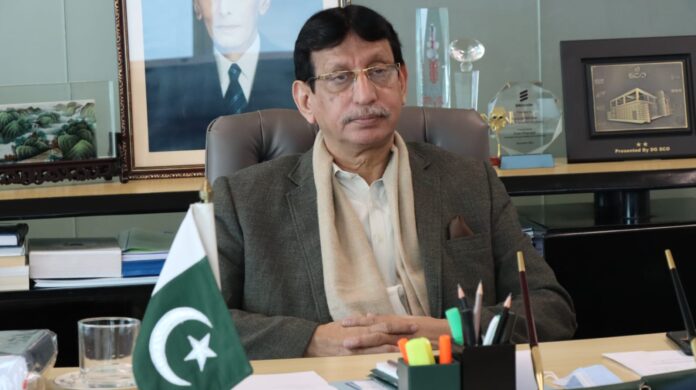 Federal Minister for IT and Telecom Aminul Haque formed a committee to probe into the causes of cyberattacks on government websites and prevent them in the future. Presiding over a meeting following the CyberAttacks on government websites the federal minister said that all government departments must shift their data to a safe and secure system of National Telecommunication Corporation (NTC).
No data loss was reported after the cyberattacks on government websites
The meeting was informed that no data was lost or leaked due to the CyberAttacks on government websites as the services were automatically suspended by the system, which was reactivated after three hours. The IT minister further mandated that under the cybersecurity policy, all national and private institutions should update their security systems to the modern requirements.
While emphasizing the importance of NTC, he said that NTC had an effective cyber security system as it had foiled numerous cyberattacks during the last year, hence, proving that the system is secure. The minister advised that the e-cabinet and the e-office system should be moved to a separate system for making it further secure. Expressing concerns about the rising cyberattacks he asked the concerned departments to make NTC more secure.
The meeting was attended by Secretary IT, Additional Secretary, Chairman PTA, member IT, and member Telecom. Managing Director NTC, Executive Director Information Technology Board (ITB), and officials of intelligence agencies.
Targets of the cyberattacks 
Aminul Haque confirmed that the cyber-attack was not on the data center but was rather aimed at the network side. According to a threat intelligence report, National Technology Council (NTC), Pakistan Telecommunication Company Limited (PTCL), and Multinet were the main targets. The National Telecommunication & Information Security Board (NTISB) also released a statement, in connection with the recent cyberattacks, that reads; "Dear all, severe DDoS attack has been observed in Pakistan. All are requested to please arrange to take appropriate measures to ensure the security of your respective organizations. According to a threat intelligence report, NTC, PTCL, Cybernet, and Multinet are the main targets."