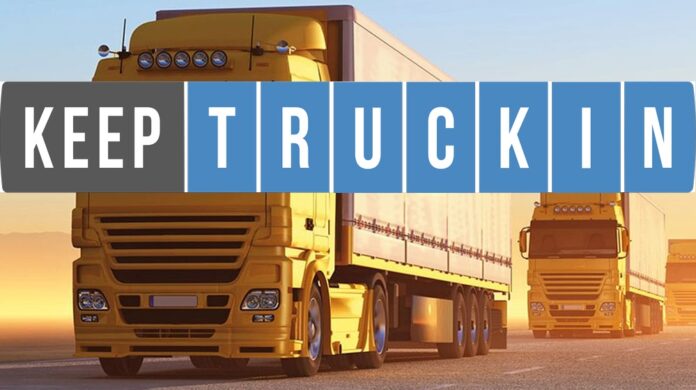 KeepTruckin, the leader in fleet management technology has successfully raised $190 million in a Series E funding round, which puts the firm's valuation at over $2 billion, according to CEO Shoaib Makani. This addition makes KeepTruckin to be valued at over $2 billion. 
KeepTruckin plans to invest its latest capital back into its AI-powered products like its GPS tracking, ELD compliance and dispatch, and workflow, but it's particularly interested in developing its smart dashcam, which immediately identifies unsafe driving practices like cell phone distraction and closes following and alerts the drivers in real-time, according to Makani. 
Read more: Pakistan's blockchain tech startup, Rare Sense raises $400,000 in seed funding from US-based investors
Moreover, in the company blog post, Shoaib Makani proclaimed that development in AI and computer vision contains the potential to change the way companies handle their assets – drivers, equipment, and other physical objects. Mr. Makani thanked the financers and said that KeepTrucking's tech ranging from the AI-powered Smart Dashcam, which prevents accidents, to the Fuel Hub that recognizes reckless drivers and inefficient transports, has assisted numerous organizations in safety and productivity. 
Read more: Pakistani online grocery platform, GrocerApp raises $5.2 million in Series A round from global investors
Furthermore, due to the pandemic, the firm has expanded itself into new business segments such as oil and gas, food and beverage, moving and storage, agriculture, and more. According to Shoaib Makani, CEO of Makani:
Read more: Pakistani B2B e-commerce startup, Jugnu raises $3.2 million funding from Systems Limited
"Today, more than 90,000 companies and one million drivers depend on our technology to improve the safety and efficiency of their operations. Over the past year, our customers have grown their fleets by 21 percent, and with our Series E funding, we are now well-positioned to grow alongside them by investing in talent and technology to better serve all businesses that power the physical economy."
Source: TechCrunch