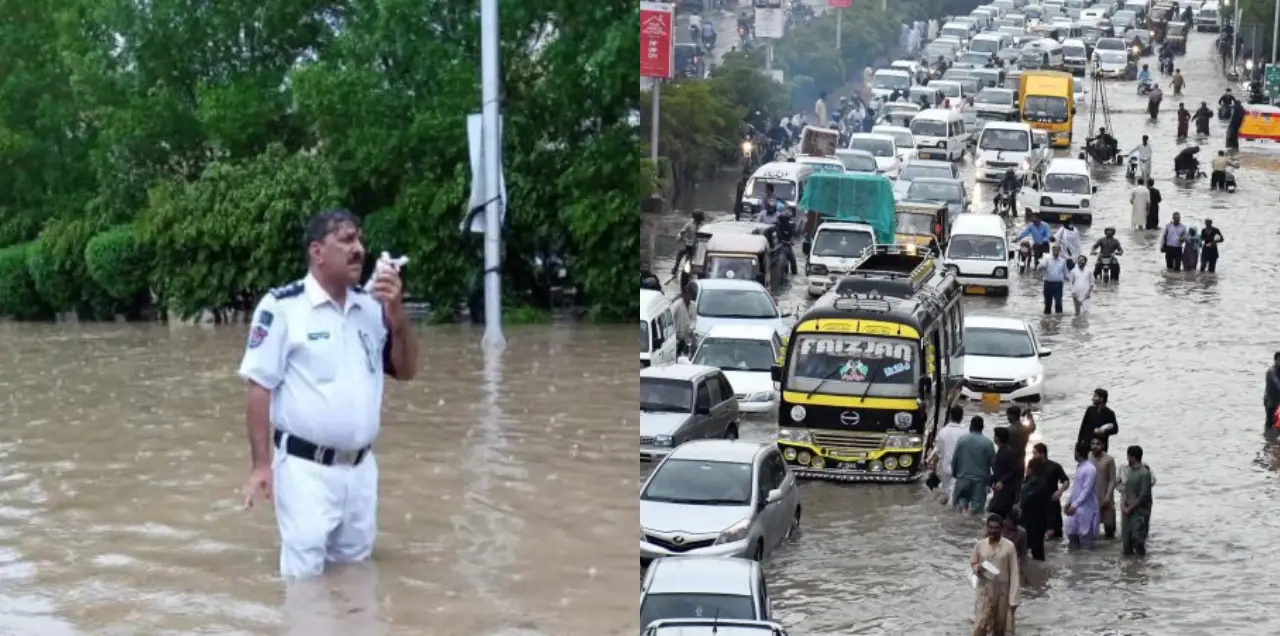 Karachi Traffic Police has officially launched a free vehicle repairing service to facilitate the citizens of the port city. According to a report, the DIG Traffic, Ahmed Nawaz, has initiated this service to keep the traffic flow smooth amid the monsoon season.
Free vehicle repairing service during monsoon
According to Ahmed Nawaz, The department has sent out 26 patrol cars throughout the city, to initiate the free vehicle repairing service, with basic repair equipment to fix minor car problems. These traffic police cars have been stationed around major highways and other locations. The patrol cars will also be providing some basic fixes for the vehicles.
DIG Traffic mentioned that the special police cars will provide a variety of standard vehicle repairing facilities, including, fixing punctured tires, reflating the deflated tires, towing a car, jump-starting a car, and car fires extinguishers. Moreover, they will provide refueling services for cars and motorcycles that have run out of fuel and will not be able to make it to the next gas station.
Last year, Karachi police has also established a Special Security Unit associated with Madadgar 15, which includes two special vehicles with proper repairing tools. The special vehicles of the police were equipped with mechanic facilities that helped citizens in fixing the tire punctures, filling the air in the tires, and towing a car.
Monsoon to kick start in Karachi from next week
The Pakistan Meteorological Department (PMD) forecasted that Karachi is expected to receive its first spell of monsoon rains on 22nd June. The met department also said there are also chances of light drizzle in the port city during the night or early morning over the next 24 hours. Meanwhile, Karachi is experiencing pre-monsoon showers in certain parts of the city, including; Saddar, I I Chundrigar Road, Old city, and Nazimabad.
Read more: Punjab Traffic Police Now to Stop Corruption by Switching to E-Challans