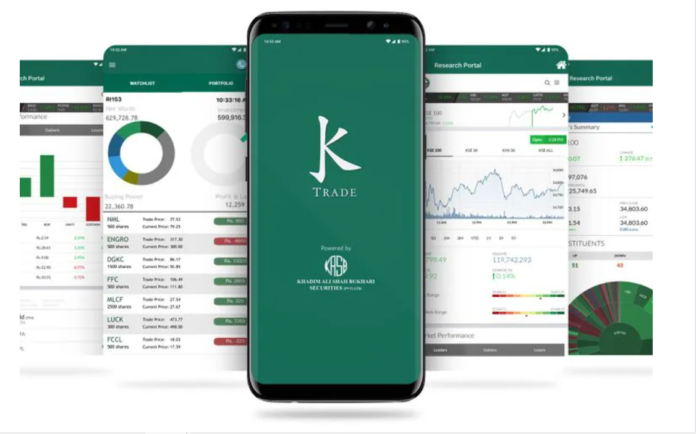 The stock trading app, KTrade owned by Karachi-based stock brokerage KASB Securities has successfully raised $4.5 million in a funding round directed by Hong Kong-based financing company, TTB Partners, and New York-based global VC HOF Capital. The series was further joined by fintech investor Christian Angermayer, and David Mortlock, the organizing partner of German investment bank Berenberg, as well as Pakistani business families.
KTrade was introduced in 2019 and has already gained over 200,000 users. KASB Chairman Ali Farid established the company after working as a CFO of the fintech SafeCharge, where he observed early evidence of the global inflation in online dealing. "Online brokers became our biggest customer segment," says Farid of an industry where companies such as Robinhood in the U.S. have witnessed exponential growth in recent times.
Read more: Three Pakistani startups win a £668,000 GSMA grant for mobile internet adoption and digital inclusion
Almost thousands of these users have employed the application to trade stocks. In a statement, Farid said, "People in Pakistan have traditionally turned to gold or real estate when they consider investment options. However, as the regulatory approach, authority, and credibility of the Karachi Stock Exchange have grown, more people are getting comfortable with stock market investing. This is an exciting trend but accessibility to these markets remains a hurdle for millions."
Moreover, stock trading apps, such as Robinhood, Zerodha, Flatex, and many others have made retail financing easier and convenient for investors in businesses like United States, India, and Germany. With KTrade, KASB intends to replicate the progress in Pakistan. Pakistan's Karachi Stock Exchange Index has surged by 19% per annum over the past 20 years, with amounts progressing by seven times over the last 18 months due to administrative reforms and improved cooperation among retail investors.
Read more: Pakistani e-commerce startup 'Tajir' raises $17 million in Series A round
Source: Menabytes