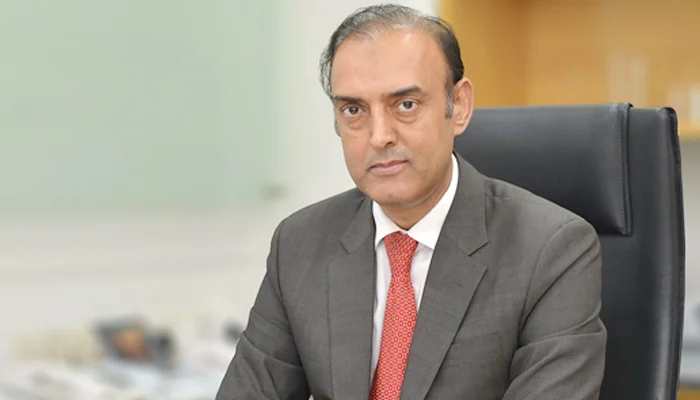 The federal government of Pakistan has appointed Jameel Ahmad as the new governor of the State Bank of Pakistan (SBP) for the next five years. A notification issued by the Finance Ministry reads, "Jameel Ahmad is appointed as governor State Bank of Pakistan for a term of five years with the approval of the president of Pakistan, upon the recommendation of the federal government, with immediate effect."
Mr. Jamil Ahmed has been appointed a Governor SBP. pic.twitter.com/1vCFZxJS3n

— Ministry of Finance (@FinMinistryPak) August 19, 2022
Finance Minister Congratulated the Newly-Appointed Governor
The finance minister of Pakistan, Miftah Ismael, took to Twitter to congratulate the central bank's veteran on his new position. He wrote; "Congratulations and welcome back Jameel sahib." Earlier in May 2022, Miftah Ismael also thanked Reza Baqir, Ex-governor of SBP, for his services, he wrote; "I want to thank Reza for his service to Pakistan. He is an exceptionally qualified man & we worked well during our brief time together. I wish him the very best."
Also read: Reza Baqir's Three-year Term as Governor SBP Comes to an End
It is pertinent to mention here that the government has interviewed six candidates for the position of the governor before appointing Mr. Jameel Ahmad for the position. The six candidates included; Jameel Ahmad, the current governor of SBP, Saeed Ahmed, former president of the National Bank of Pakistan, Asim Hussain, former IMF official, Murtaza Syed, deputy governor of SBP,  Zafar Masud, President Bank of Punjab, and Ashraf Khan, former Governor SBP.
Who is Jameel Ahmad?
According to Ahmad's SBP profile, he served as deputy governor (Banking & FMRM) from April 11, 2017, to October 15, 2018. Later, he was reappointed as deputy governor of the SBP by the federal government on October 25, 2018, for a period of three years. He has played an instrumental role in the digitization of the banking and payments system in Pakistan. He has supervised the formulation and issuance of Regulations for E-money Institutions and also served as the chairman of steering committees on the implementations of Raast. Jameel Ahmad is likely to assume charge in a couple of days as he is currently serving as Senior Advisor at the Saudi Central Bank (SAMA) based in Riyadh, Saudi Arabia.