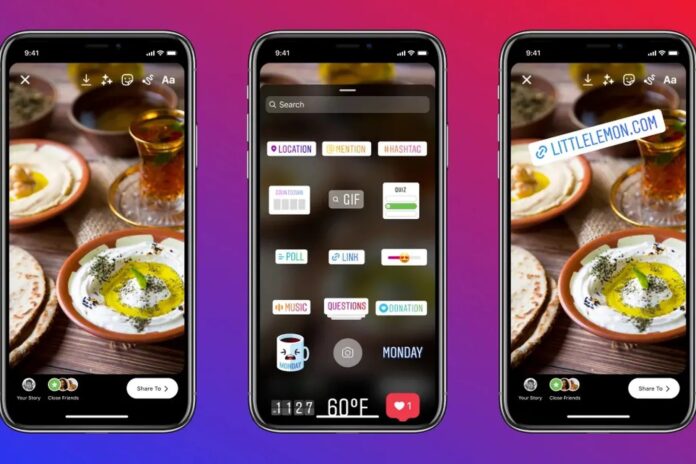 Facebook-owned Instagram is now terminating its swipe-up link feature in Instagram Stories starting on August 30. The popular feature in the past has allowed several businesses and high-profile influencers to direct their Story's watchers to a website where they could read more about a product, read an article, sign up for a service or do anything else the producer wanted to promote. The swipe-up link feature will now be replaced by the new Link Sticker feature, the company says.
Instagram to Shut Down Swipe-up Link Feature
This sticker feature had been in testing starting in June with a small number of users, according to the company. However, on August 30, it will begin to roll out more broadly. Moreover, the app researcher Jane Manchun Wong first noticed the news and warned content creators of the plan to shut down swipe-up links. This will include businesses and creators who are either verified or who have reached the threshold for follower count. (While Instagram does not openly state this count, it's widely stated to be at least 10,000 followers.)
IG said the swipe up links will go away starting from Aug 30 and that I should use the "link sticker"

… but I searched my Stories Sticker sheet and I'm not seeing the link sticker at all (not rolled out to me).

Does that mean I'll lose the ability to add links to my Stories?

— Jane Manchun Wong (@wongmjane) August 23, 2021
Link Sticker Will Bring More User Engagement Than Swipe-up Link
The latest Link Sticker has several advantages over the older "swipe-up" link. Firstly, the new feature offers greater creator command over their Stories. Such as polls, questions, and location stickers, the Link Sticker allows creators to toggle among different styles, resize the sticker, and then set it anywhere on the Story for maximum engagement. 
Furthermore, the viewers will now be able to react and respond to posts that have the Link Sticker added, just like any other Story. Before that sort of feedback was not possible on posts with the swipe-up link, Instagram noted.
Read more: Facebook to Add End-to-End Encryption to Messenger Calls and Instagram DMs
Link Sticker Can Be Exploited by Bad Actors
In addition to this, Instagram says it's assessing whether to expand link access to more accounts in the future. The choice to increase access is one that has to be made thoughtfully, as it could influence the app's integrity and protection. For example, if Link Sticker were to be used by immoral actors, it could be employed to circulate misinformation or post spam. 
The Switch to Link Sticker Is the Part of Instagram's Latest Creative Direction 
The transfer to the Link Sticker is the first action in making it possible to increase access to link sharing in Stories if Instagram decides to go that direction. Overall, the gesture of shifting from swipe-up links to Link Sticker is more aligned with Instagram's current creative direction, where interactive features are added to posts in the shape of stickers. The latest Link Sticker will join others already accessible in the app, including stickers for benefactions, music, and polls.
Moreover, with the testing more than two months ago, the company seems satisfied with it and will start rolling out this new feature next week. It is presently unclear how this feature will be made open to all users and whether there will be any limitations on the usage of a link sticker.
Source: TechCrunch