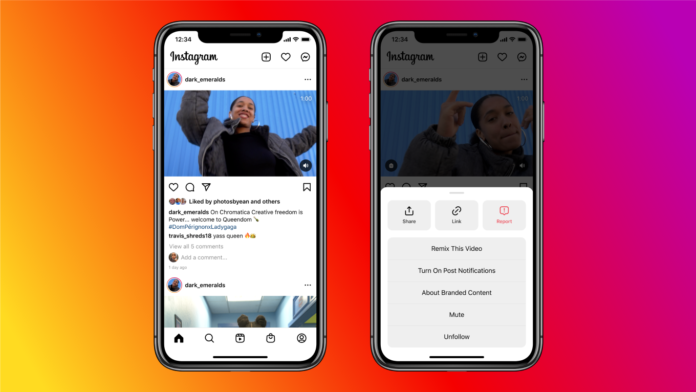 Meta-owned, Instagram has now expanded support for its 'Remix' feature for Reels to any video shared on the app, enabling users to remix any video content and create a reaction video to regular videos on the service. The Remix feature will operate similarly to rival TikTok, which also allows a similar feature.
Meanwhile, TikTok has declared that it is also working on adding support for paid subscriptions, which will enable content creators to monetize their content. The announcement comes days after Instagram also announced it was testing paid subscriptions on its service.
Users Can Remix Any Video Content that Has Been Uploaded on Instagram
Moreover, Instagram announced on Twitter that it was rolling out a feature to allow users to remix any video content that has been uploaded on Instagram. Content creators will have access to a much bigger pool of content to choose from, as the Reel-exclusive feature is now open for all videos. Users will see a Remix this video option in the menu for any latest videos uploaded to Instagram after the feature to remix any video content is launched. Instagram says videos posted before the feature's launch will not be affected.
Furthermore, the feature allows users to remix any video content and then can then be shared on Reels, according to the social media platform. Back in December, Instagram Head Adam Mosseri announced that the service's main focus for 2022 was to double down on videos. The platform will concentrate on four key areas — messaging, transparency, videos, and creators — in 2022. The company plans to consolidate all its video formats around Reels which also comprises the latest option to remix any video content.
The World is Changing Fast and We Have to Change with It
"We're going to have to rethink what Instagram is because the world is changing quickly and we're going to have to change with it", Mosseri had explained in a video posted to Twitter. Earlier this week, Instagram announced it was working on a paid subscription feature that will allow creators and influencers in the US to charge for their content on the platform.
Read more: Instagram Begins Testing Paid Subscriptions to Sell Exclusive Content
Source: TechCrunch