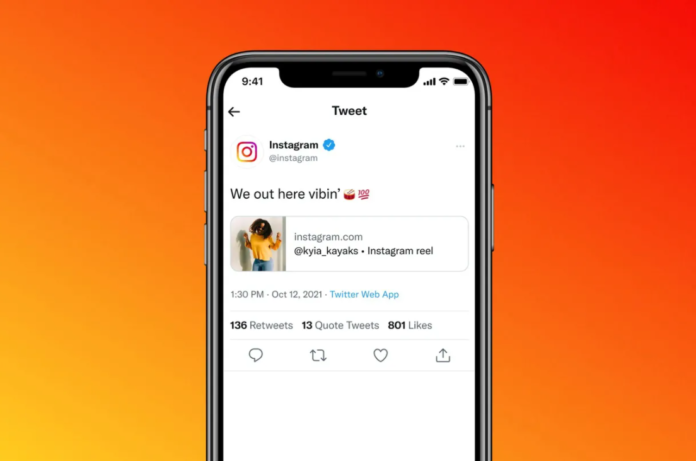 Meta-owned, Instagram is now bringing back the support for Twitter Card previews starting today. Now when users share an Instagram link on Twitter, a preview of the post will be displayed in the tweet. Earlier to this change, when users posted an Instagram link on Twitter, the tweet would only show the URL of the Instagram link.
They said it would never happen… Twitter Card previews start rolling out TODAY. 👀

Now, when you share an Instagram link on Twitter a preview of that post will appear. 🙌 pic.twitter.com/XSZRx9dzd1

— Instagram (@instagram) November 3, 2021
Removing Twitter Card Previews from Instagram Was a Questionable Move 
Furthermore, Instagram made the questionable decision to remove preview support back in 2012. At the time, Instagram founder Kevin Systrom stated that the reason was that Instagram wanted to take charge of its content and that the corporation wanted pictures to be seen on Instagram, as opposed to Twitter.
Does Facebook/Meta Need Some Positive User Attitude?
"We've decided that right now, what makes sense, is to direct our users to the Instagram Web site," said an Instagram executive at the time.
Read more: Instagram's New Collab Feature Allows Users to Co-Author Posts with their Friends
It's unclear why Instagram has chosen to bring the feature now. Are Twitter Card previews now a vital part of Mark Zuckerberg's metaverse? Does the corporation need some positive user attitude among all the ongoing negative press from the Facebook whistleblower slips?
Despite the reason, users will also notice that the Twitter Card previews of now are different from the full-photo embeds of the past. Instagram links will now display link previews much like how YouTube links appear on Twitter. While not as good as what it used to be, it's surely better than what Instagram links looked like on Twitter for the past 9 years: hyperlinked text.
Source: The Verge