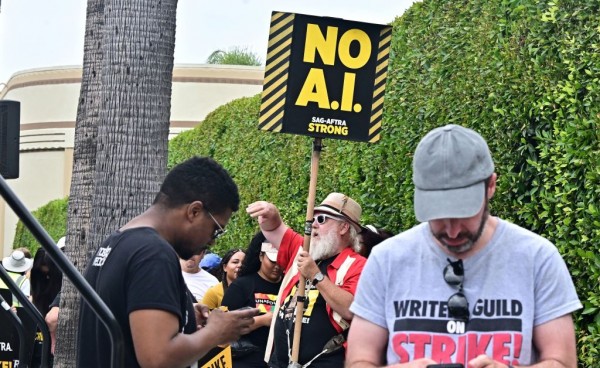 Hollywood studios are currently embroiled in a contentious battle with SAG-AFTRA, the union representing performers, over the controversial use of dead actors' AI likenesses in the entertainment industry. The union has vehemently rejected studios' attempts to secure the rights to exploit AI-generated likenesses of high-demand and deceased performers without the need for family consent. This issue has brought to the forefront a debate about the ethical and legal implications of digital resurrections in the world of entertainment.
A Battle to Gain Ethical Rights
SAG-AFTRA's stance against the studios' proposals is firm and unyielding. The clauses that would allow studios to reuse AI-created likenesses of performers are viewed as a potential loophole to exploit the rights of living and deceased actors. The union's counter-offer seeks to remove the existing AI-related language and establish strict regulations that ensure the rights and consent of performers and their families are upheld.
The Studios' Controversial Proposal to Recycle Dead Actors' AI Likenesses
The Alliance of Motion Picture and Television Producers (AMPTP) had put forward a proposal that would grant studios the ability to secure AI scans of high-earning union members, known as Schedule F performers, for a one-time fee. This proposal, if accepted, could potentially grant studios eternal rights to these likenesses without the need for any further compensation or consent, even for deceased actors. The contentious aspect of the offer has raised significant concerns about the potential misuse of deceased actors' AI likenesses without the approval of their estates or SAG-AFTRA.
In response to the public outcry and concerns over the lack of consent, the union and AMPTP have reportedly reached a common understanding, particularly regarding AI consent after an actor's passing. However, the battle over the use of AI likenesses and the ethical dimensions surrounding this issue continues to be a focal point in the ongoing negotiations between the union and the studios.
Also read: Scarlett Johansson Files Lawsuit Over Unauthorized Use of Her Likeness by AI App