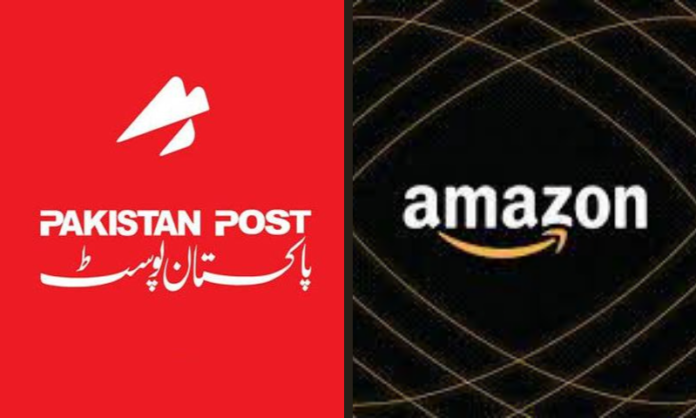 In a recent development, Pakistan has put forward the proposal of adding Pakistan Post to the list of global e-commerce giant Amazon's delivery partners for packages within the nation. Pakistan is supposed to join the Amazon sellers' list in a week. Moreover, after the addition, Pakistani sellers would be required to highly focus on the quality of their products. The products sold will be refundable in case of any complaint. As informed by Ayesha Humaira, the commerce joint secretary, this great progress is to be expected after Eid ul Fitr festivities.
Read more: Govt to form a focus group to address challenges concerning Amazon
"Those who don't ensure the quality of their products would have their Amazon seller account blocked," she further informed. Adviser to Prime Minister on Commerce, Razak Dawood recently declared that Amazon was going to add Pakistan to its sellers' list within a few days, unfolding new possibilities for the country's youth and small and medium enterprises (SMEs).
Read more: Amazon's Pakistani employees helped convince the retail giant to allow Pakistani sellers, says Badar Khushnood
Furthermore, Pakistan is the only South Asian country that is not on the list of 102 nations on Amazon's platform, despite being one of the largest production markets in the region. Last year, the United Nations Conference on Trade and Development (UNCTAD) awarded Pakistan the position of 116th in the 152-nations B2C E-commerce Index. "We have finally made it; Amazon will be adding Pakistan to its Sellers' List within a few days," Dawood tweeted.
In addition to it, Noman Ahmed, the CEO of Si Global has stated that Amazon has an inventory of nearly 12 million products across all its categories and services. "Amazon's share in the US e-commerce market is 45%, which can be explored in an open competitive environment," he said. "It is a massive incentive for Pakistani manufacturers," Ahmed said. On the same matter, Nouman Younas, a digital media marketer, added that the Amazon update was not only a promising sign for the business community but the freelancers of Pakistan will also have a chance to grow. 
Source: Pro Pakistan