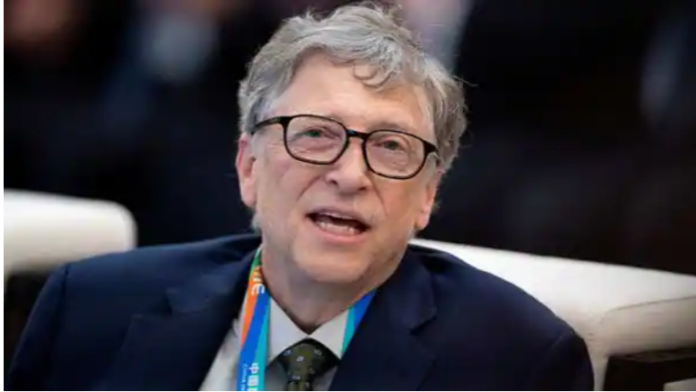 The famous tech giant, Microsoft Corp. investigated co-founder Bill Gates's association with an employee nearly 20 years ago after it was notified in 2019 of his attempts to initiate a romantic involvement with that person. 
The board of the company evaluated the matter and carried a thorough investigation with the aid of an external law firm. However, the investigation was completed, maybe due to the fact that Gates had stepped down before it was concluded, according to Microsoft.  
"Microsoft received a concern in the latter half of 2019 that Bill Gates sought to initiate an intimate relationship with a company employee in the year 2000," Microsoft said in a statement. "A committee of the Board reviewed the concern, aided by an outside law firm, to conduct a thorough investigation. Throughout the investigation, Microsoft provided extensive support to the employee who raised the concern."
Read more: World's most expensive divorce to unfold, as Bill and Melinda Gates get ready to divide a fortune of $146 billion
Furthermore, the directors of Microsoft found Gates' relationship with the female employee to be inappropriate and concluded last year that he had to step down from the board. The company did not provide any further details on the investigation.
The billionaire co-founder, Bill Gates announced last year that he was stepping down from the board to dedicate more time to humanitarianism. Gates hasn't been participating in a day-to-day capacity since 2008, Microsoft declared at that time. Gates co-founded the software firm in 1975 and served as its CEO until 2000, the very year his foundation was inaugurated, and was the chairman until February 2014.
Read more: Bill and Melinda Gates announced to end their marriage after 27 years of relation
A spokeswoman for Bill Gates stated that his choice to leave the board has nothing to do with the romantic association with an employee. Hence, contradicting the company's statement against it. Moreover, Gates and Melinda French Gates have recently announced their divorce after 27 years of marriage.
Source: Bloomberg
Image Source: Reuters