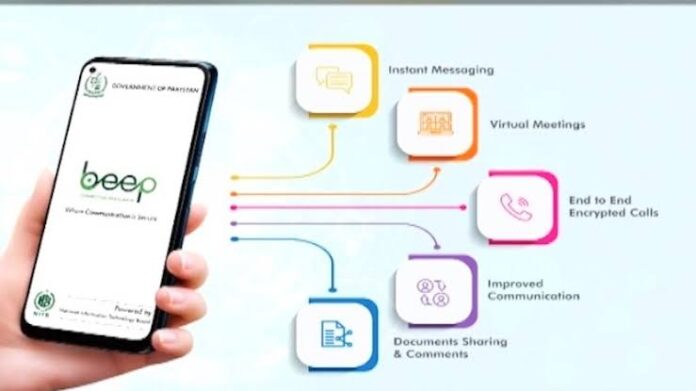 The government of Pakistan is working to launch a secure messaging app that goes by the name of 'Beep Pakistan' This app is meant for the official use of government employees and officials and the objective of Beep is to prevent sensitive data from being leaked.
Read more: MoITT makes use of messaging app Beep mandatory for government officials
Beep Pakistan declared mandatory for government employees and officials
The Ministry of Information Technology and Telecommunication has made it mandatory for the government officials to use the indigenous messaging application, Beep, once it is launched. Initially, the app will only offer chatting and voice calling features, and with time video call feature will also be available for official communication.
The App has been under development since last year and as per Pro Pakistani sources, the final testing would be happening anytime soon. Beep Pakistan App resembles WhatsApp, however, its user interface has been developed with security threats and cyber-attacks in mind. The collaborative efforts by an international media consortium on an investigation into a data leak showed that at least one number once used by Prime Minister Khan was on the list of people whose phones were targeted by the Israeli-made Pegasus spyware programme.
A safe medium of communication
Chief Executive Officer (CEO), National Information Technology Board (NITB) Shabahat Ali Shah said that Beep Pakistan digital app would help all Federal government employees for their secure photos and other work content captured on their devices. The idea behind this project is to have secure communications for government employees. He further explained that all the relevant data will be fully stored and protected which will not only make it easier to control but will also reduce reliance on third-party companies such as Whatsapp.
Source: Pro Pakistani