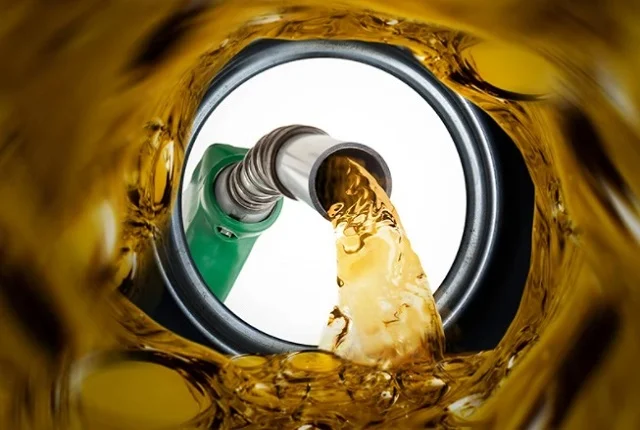 Finance Minister Ishaq Dar has announced a reduction in petrol price in Pakistan. Addressing a video message, he announced Rs. 5 per liter reduction in petrol prices, hence, giving much-needed relief to the people.
Current Petrol Price in Pakistan
The price of petrol has decreased from Rs272 to Rs267 per liter whereas the price of high-speed diesel was kept unchanged at Rs280 per liter for the next fortnight. Kerosene oil's current price of Rs202.73 is being reduced to Rs187.73, a decline of 15 rupees while the light diesel, which is priced at Rs196.68, is also being brought down to Rs184.68 after a reduction of 12 rupees.
https://twitter.com/MIshaqDar50/status/16306278235p92304642?t=U8ySfzqbo2tZ2q1w8B7D5g&s=19
It should be noted that the government has already decided to increase the petroleum levy on diesel by Rs5 per liter from the beginning of March and by another Rs5 per liter from 1st April to mend the revenue shortfall in the ongoing financial year. The decision is likely to disappoint the oil industry, which was expecting a reduction of over Rs20 per liter as the price of diesel has gone down in the international market.
Netizens Reaction
Internet users are celebrating the drop in the petrol price in Pakistan as it is a much-needed relief that people were demanding for the longest time. A user wrote; 'Rs 5 Decrease in petrol price when we were expecting it to rise further. Will not make a huge difference but at least something to cheer up.' Pak Wheels wrote; 'February ends on a good note." PML-N Senior Vice President Maryam Nawaz said: "Thank you Dar Sahib! Good news for people."
Rs 5 Decrease in petrol price when we were expecting it to rise further. Will not make a huge difference but atleast something to cheer up.

— Faizan Khan (@Faizankhaan91) February 28, 2023
February ends on a very good news: Petrol price decreased by Rs. 5!#pakwheels #petrolprices #pricesdecreases pic.twitter.com/6o9OHD1MO1

— PakWheels.com (@PakWheels) February 28, 2023
الحمدُ للّٰہ ???????? شکریہ ڈار صاحب! عوام کے لیے اچھی خبر۔ https://t.co/IpiKHtzRQx

— Maryam Nawaz Sharif (@MaryamNSharif) February 28, 2023
Also read: Government Increased Petroleum Levy by Rs.15/liter Instead of Providing Relief to Consumers: Report