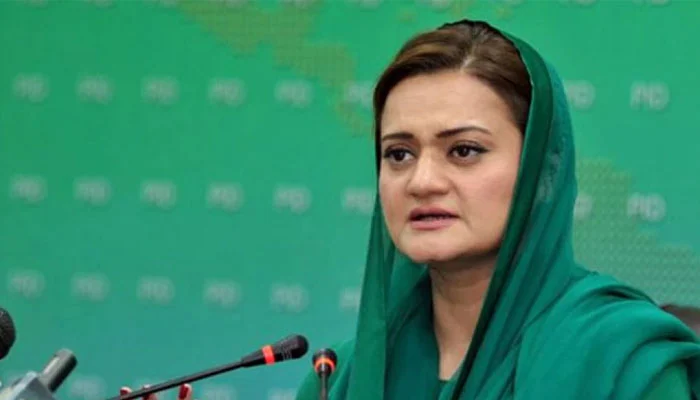 Federal Minister of Information and Broadcasting, Marriyum Aurangzeb inaugurated two Pakistan Television Corporation's projects, Pak Films and Pakflix, to promote the local content and revive the film industry of Pakistan that has not produced a massive hit for quite some time.
PTV revives its legacy#PTVFilms pic.twitter.com/05SGN2D0AR

— PTV News (@PTVNewsOfficial) June 8, 2022
Pak Films and Pakflix projects
Talking about the newly launched projects Marriyum said that the purpose of launching PTV Films was to engage the creative youth of the country in filmmaking through PTV's own productions and through joint ventures. She also mentioned that the new films would be televised on PTV Home, under the PTV Films label. Talking about the Pakflix project she said that would feature 75 years of rich content in the form of dramas, films, and other genres from the archives of PTV.
The federal minister informed that films promoting tourism are the need of the hour and in this regard, Prime Minister had called for a conference on Film, Tourism, and Culture that will help the country to boost tourism. She also acknowledged the lack of children's content on state TV which led to the promotion of content by foreign outlets. Marriyum said, "PTV made the mistake of trying to join the race with private channels which was neither its domain nor its mandate, which is why it failed."
Read more: Netflix Reportedly Approves its First-Ever Original Web Series from Pakistan
Congratulatory messages from the media fraternity
Just after the news broke many Pakistani actors started attending congratulatory messages on the launch of Pak Films and Pakflix project. Film Producer Fizza Ali Meerza also shared her two cents stating, "I would like to congratulate PTV films for their beautiful initiative due to which the future of films in Pakistan is now looking very bright. My many good wishes and prayers are with PTV films."
Sana Fakhar, a veteran actor, posted a video message, saying, "I would like to congratulate PTV on the establishment of the films division and I wish that this department will continue to do more for the growth and prosperity of the organization." Senior actor Sangeeta said; "We congratulate PTV for the establishment of the PTV Films Division and hope that our films will get a lot of progress in this program."