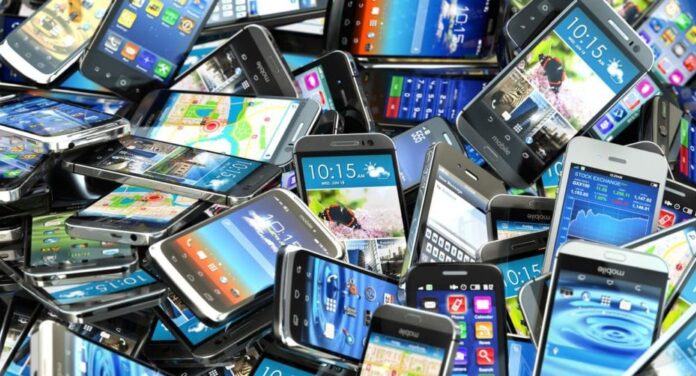 The Federal Board of Revenue (FBR) is considering the suggestions of the Pakistan Mobile Phone Traders Association to reduce the duty on mobile phones in the federal budget for the fiscal year 2023-24. Previously, the government was obliged to raise the duty on cellphones by 100 to 150 percent, due to which only Rs5 billion to Rs10 billion were being deposited in the national exchequer instead of Rs85 billion.
Proposal to Reduce Duty on Mobile Phones
A proposal for a conspicuous reduction in the rates of duties on cellular phones is on the table, which is about 100% to 150% at present on small and big mobile phones. Earlier, a delegation of the Mobile Phones Traders Association has given a recommendation to Finance Minister Ishaq Dar to reduce the duty on mobile phones as the industry is on the brink of collapse due to high taxes; it has not only affected traders but also made the life of millions of people difficult.
According to a publication, a 75 percent duty was imposed on cellular phones in Pakistan compared to other countries of the region, like Singapore, Bangladesh, and Turkey, where it is not at that level. General Secretary of All Pakistan Mobile Phones Traders Association Munir Beg Mirza said that with a reduction in the duty, not only would every consumer pay tax but also the government would get Rs100 billion instead of Rs5 billion on phones, but only if an appropriate duty was imposed in the new financial year.
Illegal Use of Mobile Phones
Munir explained that the smuggling of mobile phones is increasing due to the ban on the import of used mobile phones. He also informed people are using smartphones illegally without paying heavy taxes to enjoy all functions of smartphones, which is inflicting a loss on the national kitty. The delegation ensured that efforts would be made to include the recommendations in the budget. Moreover, these proposals and recommendations are also being reviewed to make them a part of the new budget.
Also read: Mobile Phone Becomes 25% Cheaper as Government Abolishes Regulatory Duties