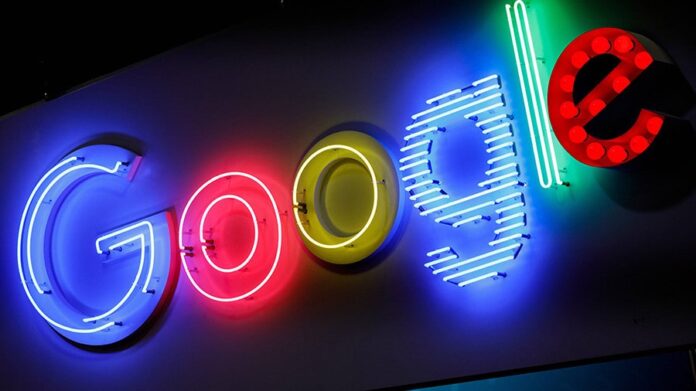 On Monday 19th April, Google introduced some guidelines that will help users to know more about "page experience update". Page experience update refers to an update that is said to be released this year during mid of June 2021. The guidelines will help users(site owners/publishers) know what practices they should obtain to get their pages ranked via google i.e. to improve page experience.
Last November Google announced that it will release page experience ranking change and that will go live this year.
To make its point more highlighted Google has classified the guideline into 4 main key factors:
Gradual roll-out in mid-June this year.
Details on what will be included in the update.
A new page experience report in Search Console.
Support for signed exchanges for all content available on Google Search.
Gradual roll-out in mid-June this year
Google claims that it will use page experience in its raking systems that are said to be released in mid-June this year. But, users won't be seeing the full role of page experience until we reach the end of August. As mentioned by Google adding Page experience is like adding a flavor to the food and users will gradually observe how it will turn out over the period.
This update is specially designed to highlight those pages that are offering a magnificent user experience. This tells us that page experience remains an essential component of Google's system.
Google also mentioned that users won't be able to observe big-scale and instant changes as the rollout is going to be gradual.
Google also believes that this rollout will help its users to make necessary changes within their sites over the time the rollout takes place. The user will be able to observe the requirements and that will help him make necessary changes. Google is also responding to customer queries regarding how should site owners manage to improve their site experience.
Details on what will be included in the update
The Page experience update will be focusing on 3-page experience signals mainly Core Web Vital matrics, LCP, FID, and CLS (also chrome's updated CLS). Well, this is not it, the Top Stories carousel feature will be embedded in Google's Search Console to manage all the new content that fulfills the requirements of the new policies. This makes it clear that the AMP format is now obsolete also that Core Web Vitals score or page experience status won't be an issue as pages will still be able to appear in the Top Stories carousel. AMP icon is also not a part anymore to indicate AMP content. Users will observe the changes soon i.e. mid-June this year.
For More details regarding Core Web Vitals head over to the Core Web Vitals & Page Experience FAQs and if you are looking for details regarding AMP well not worry as Google's AMP Team has formulated an AMP page experience guide that consists of detailed instructions to improve your AMP pages.
A new page experience report in Search Console
Google's new update also includes an amazing feature that will generate a Page Experience Report based on the insights. This new feature will formulate a report that merges the existing Core Web Vitals report with experience signals ( eg HTTPS security, absence of intrusive interstitials, safe browsing status, and mobile-friendliness.)
The report helps you identify variable metrics, for example, the user will know the percentage of URLs having good page experience and search impressions. This will help users maintain and evaluate the performance of their sites.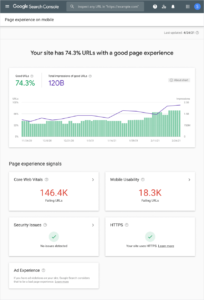 One can always look into further details on page experience signal to manage their sites efficiently. In addition to it, Google has updated its Search Performance Report which is a plus as it will let users extract the pages having page experience.
Support for signed exchanges for all content available on Google Search
On Monday Googe also made an announcement regarding the introduction of signed exchanges (SXG) on Google Search for all the web pages.
SXG enables the privacy-preserving prefetching technique in Google search on compatible browsers that results in enhanced page experience. The feature will let load key components a lot faster such as (HTML, Javascript, and CSS) eventually resulting in loading pages faster.
Japan larger publication based Nikkei, is evaluating SXG on Nikkei Style and concluded that the reduction in LCP was found to be 300ms, 12% increased user engagement, and 9% improvement in the page preview per session on Android chrome.
In order to explore SXG tooling you can head over to their guide  Signed Exchanges (SXGs) and for the setup guide head over to How to set up signed exchanges using Web Packager.
With all the updates Google is going to implement, it aims to create a web ecosystem that attracts its users. Google is working day and night for its upcoming Page experience update and is making sure that all the essential tools and resources are available prior to rank rollout.
Image Source: RT
Read More: Google misled users over location data collection: Australian Federal Court