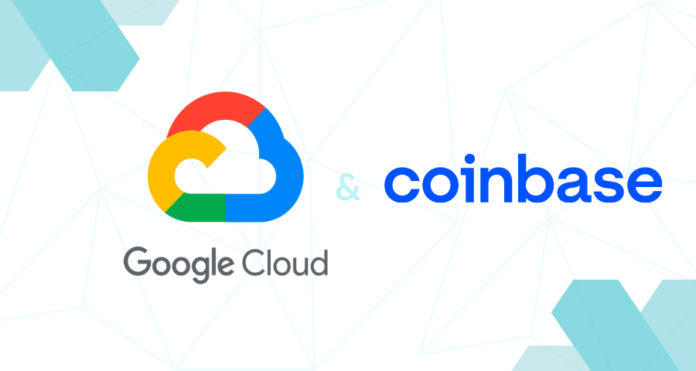 Google Cloud and Coinbase have announced a long-term strategic partnership to serve the growing Web3 ecosystem and its developers. Using Coinbase, Google customers can pay for cloud services with cryptocurrencies early in 2023. Initially, the service will only be available for selected Web3 customers on select cryptocurrencies.
Google Cloud and Coinbase Partnership Aims to Make Web3 Easier and Faster
According to the CEO of Google Cloud, Thomas Kurian; "We want to make building in Web3 faster and easier, and this partnership with Coinbase helps developers get one step closer to that goal " Under this partnership, the developers can instantly and reliably operate Web3-based systems without the need for expensive and complex infrastructure as the devs will have access to Google Cloud's blockchain data through BigQuery.
Brian Armstrong, Co-founder, and CEO of Coinbase said; "We are excited Google Cloud has selected Coinbase to help bring Web3 to a new set of users and provide powerful solutions to developers," He further added;  "With more than 100 million verified users and 14,500 institutional clients, Coinbase has spent more than a decade building industry-leading products on top of blockchain technology. We could not ask for a better partner to help execute our vision of building a trusted bridge into the Web3 ecosystem."
Google Plans on Utilizing Coinbase Prime
Google also has plans to use Coinbase Prime – A service that stores organizations' cryptocurrencies and allows them to execute trades. Moreover, Google will use Coinbase Commerce – a tool that lets businesses receive, accept, and convert cryptocurrencies, including Bitcoin, Ethereum, USD Coin, Tether USD, Dogecoin, Shiba Inu, and others – to enable payments. According to the media reports, Coinbase will take a cut of the transactions made via its commerce tool.
Also read: McDonald's Start Accepting Bitcoin and Tether in Lugano, Switzerland