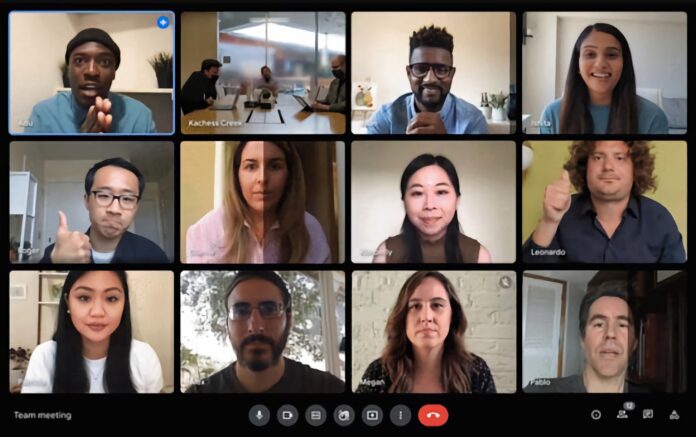 Google Meet is now working to make it easier for users to view all of their co-workers or friends clearly on video calls. The web version of the application can detect when someone is underexposed due to bad lighting. Google Meet will then automatically adjust the webcam brightness to present a clear picture.
The Latest Webcam Brightness Adjustment Feature Employs AI Technology
The latest low-light mode embedded the Google Meet iOS and Android mobile apps last year. It utilizes AI to examine light levels and adjust the webcam brightness. There's no admin charge for the feature, though users will be able to switch it off — Google says having it enabled might slow down your device.
Read more: Google and Apple Face International Outrage For Shaping Major Political Decisions
Furthermore, Google Meet web users can further check for the new feature by going to More > Settings > Video > Adjust video lighting. Users must note that Google will auto-adjust the webcam brightness only when the setting is permitted. When it is not enabled, Google Meet will advise users to switch it on. 
Moreover, the feature needs a 64-bit operating system and a Chrome version M90 or above Windows, Mac, or Linux. The feature is open to all Google Workspace customers, as well as G Suite Basic and Business customers.
Google to Roll Out Standalone Web App for Google Meet
In addition to the adjustment of the webcam brightness, the company has also rolled out a new standalone web app for Google Meet. The web app also known as Progressive Web Application has all the features of the Google Meet app, but this is just for the web. Google Meet users will no longer have to type out the URL or go to Gmail to begin a meeting on Google Meet, they can simply download the app on their laptop, computer, or MacBook and use it.
Source: TechCrunch