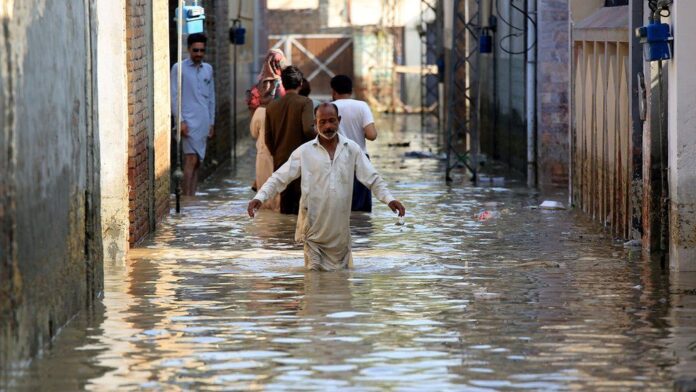 The State Bank of Pakistan(SBP) has notified all commercial, microfinance banks, payment schemes, and other financial institutions to not to charge any service fee on the donations made through debit and credit cards under Prime Minister Flood Relief Fund 2022.
SBP to Waive off Service Charges on Donations made to Flood Relief Fund
The SBP has issued a notice in this regard, saying; "It has been decided that all issuing and acquiring banks/microfinance banks/payment schemes operating in Pakistan shall not charge any transaction related charges like Interchange Reimbursement Fee (IRF), Merchant Discount Rate (MDR), Merchant ID Fee, Scheme Fee, Inter Bank Fund Transfer (IBFT) Fee, or any other payment related fee that may be applicable on transactions made for donations/payments to Prime Minister Relief Fund 2022."
The SBP further added that the issuing and acquiring banks/microfinance banks/payment schemes are advised to meticulously comply with these instructions. For the unversed, PM Shehbaz Sharif has established a relief fund to assist the flood-affected people of Pakistan. He has made an appeal to the people, especially the philanthropists, to help the people affected by the floods generously.
PM Flood Relief Fund 2022
If you are willing to donate to the flood victims then you can rightfully do so by donating the amount to the PM Flood Relief fund that is set up to help those who lost their homes. The donations can be sent to the account 'G12164' while overseas Pakistanis can send gifts via wire transfer, money transfer, and exchange houses. People can also donate by sending an SMS to 9999 with 'FLOOD' written in the body of the message. According to the Foreign Ministry, people immediately need:
Shelter and Tents
Food Security including nutrition for children and lactating mothers
Health support
Water and sanitation
Livestock support including vaccination
Also read: Google Announces $0.5m Donation to Flood Victims in Pakistan