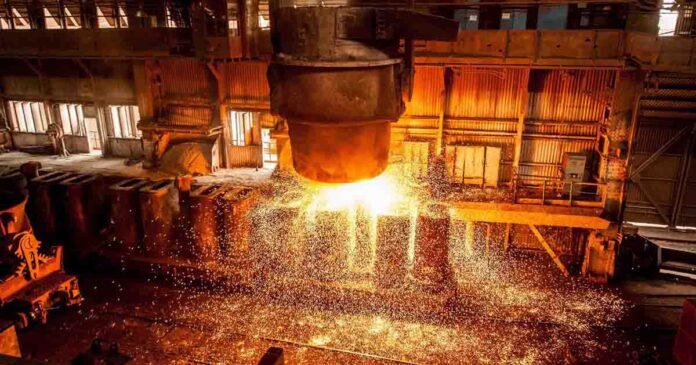 The Federal Investigation Agency (FIA) has launched an investigation into the alleged Pakistan Steel Mill (PSM) theft where expensive material worth over Rs 10 billion was stolen. The FIA has launched an investigation following the formal request of the Industries and Production Ministry. Earlier, the ministry has written a letter to the FIA asking the agency to bring to light the elements involved in the PSM theft.
PSM Theft: Assets Worth PKR 10 Billion Stolen from Pakistan Steel Mills
PSM Insaf Labour Union wrote a letter to the Industries and Production Ministry revealing that on the night of 27th July, a gang of 50 robbers stormed the premises of the plant and looted copper wires worth millions of rupees before escaping right under the management's nose. The letter further mentioned; "In the security department, both contract and permanent employees remained silent spectators, so it is imperative that these thefts are investigated at the highest level."
In a recent development, the FIA has written a letter to the focal person of the PSM, Riaz Hussain Mangi, asking him for information about the heads of the security department, security supervisor as well as the storage, warehouse, and guards posted at all internal and external gates till 1st January 2018.
Read more: Rs 10 Billion Worth of Assets Allegedly Stolen from Pakistan Steel
Covering up the Theft
Engineer Abdur Rehman had prepared a report of theft of material worth Rs10 billion and submitted it to the CEO of PSM. As a punishment, the management opened up an old inquiry against Rehman and sent the letter of dismissal to his house. To cover up, the PSM management has said that the officer who compiled the report had misbehaved with the corporate secretary, for which he was given an opportunity to apologize. On the other hand, Rehman told a local news outlet that he will take legal action against the decision that dismissed him in a false inquiry.