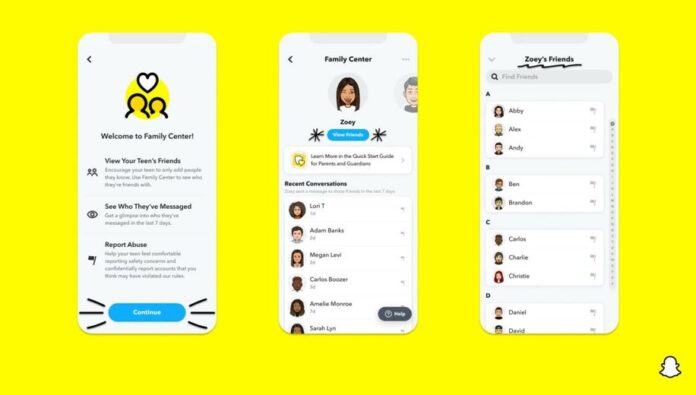 Snapchat is now launching its first set of parental controls, after announcing last October it was developing parental controls that would enable parents to gain better visibility into how their teens used the social networking app. The update follows the launches of similar parental controls across other apps favored by teens, including Instagram, TikTok, and YouTube.
Parents of Teenagers Need to Install the App to Use the Parental Controls 'Family Center'
To use the new parental controls, known as Family Center, parents or guardians will need to install the Snapchat app on their own device in order to link their account to their teens through an opt-in invite process. Once configured, parents will be able to see which accounts the teen is having conversations with on the app over the past seven days, without being able to view the content of those messages. They'll also be able to view the teen's friend list and report potential abuse to Snap's Trust & Safety team for review. 
Moreover, parents can access the new parental controls either from the app's Profile Settings or by searching for "family center" or related terms from the app's Search feature. Snap notes that parental controls are only available to parents and teens aged 13 through 18 as the app is not meant to be used by younger users. The launch comes on the heels of increased pressure on social networks to better protect their minor users from harm both in the U.S. and abroad. 
TikTok Allows Parents to Maintain a Stricter Supervision of Their Kids
This has led big tech companies to introduce parental controls and other safety features to comply with E.U. laws and expected U.S. regulations. Other social networks have introduced more expansive parental controls compared with what's available at launch from Snapchat's Family Center. For example, TikTok allows parents to set screen time controls, enable a more "restricted mode" for younger users, turn off search, set accounts to private, restrict messaging as well as who can view the teen's likes and who can comment on their posts, among other things. 
Read more: Snapchat Enables Chatting and Video Calling Features on the Web