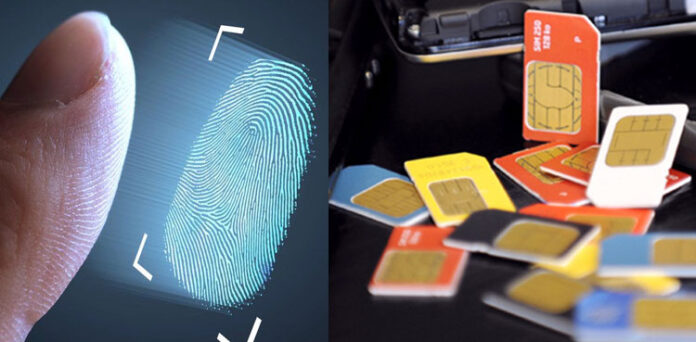 The Federal Investigation Agency (FIA) has detained a gang involved in the issuance of illegal SIM cards. The raid was conducted in multiple locations in Peshawar in collaboration with Pakistan Telecommunication Authority (PTA). The gang was found tampering with the Afghan passport to issue illegal SIM cards on fake visas.
FIA Arrests 10 Suspects for Issuing Illegal SIM cards
During the raid, the FIA arrested a total of 10 suspects along with 450 copies of Afghan passports, three laptops, four personal computers, and 15 mobile phones. According to the official notification, The raid shows the PTA's commitment and persistent efforts in curbing the menace of illegal issuance of SIMs. In May 2021, PTA and FIA also collaborated to arrest a person running the setup of fake SIMs, the confiscated items consist of gateways, cellulars, switches, routers, and a number of SIMs of different operators.
In March 2022, FIA seized over 20,000 illegal mobile phone SIMs during raids in Toba Tek Singh and Gojra. According to the investigation reports, some serving and former employees of the companies were involved in the fraud who had quit their jobs and started their own businesses because having information about the system made it easier to commit fraud. FIA Director, Babar Bakht Qureshi, said that the agency had arrested dozens of people from across the country during the raid against fraudsters.
PTA Blocks Over 16,000 SIMs During Last Year
During the last year, PTA has blocked 16,332 SIMs and 14,468 IMEIs involved in fraudulent activities. As per details, PTA issued warning to 77,602 mobile numbers from July 2021 to June 2022, whereas, 1027 CNICs involved in illegal activities have been blocked or blacklisted. According to PTA, if its system identifies IMEIs or Mobile Numbers involved in fraudulent activities, they are immediately blocked. Not only the SIMs and IMEIs are blocked.
Also Read: PTA, NADRA, and CMOs are Now Working Together to Curb the Issuance of Illegal SIMs