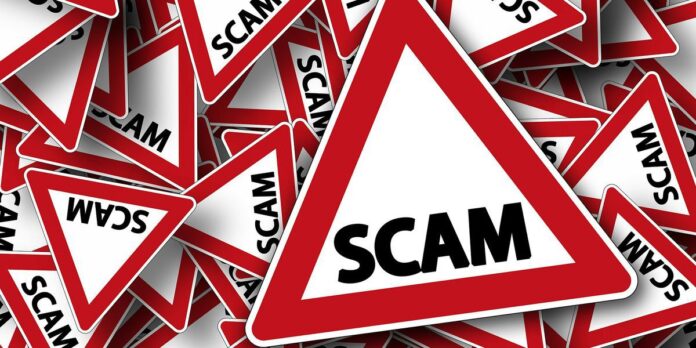 The Federal Investigation Agency claimed to have arrested two suspects for allegedly committing a Rs.200 million online business scam. According to the FIA officials, the corporate crime circle of the FIA carried out a raid in Federal B Area and Gulshan-e-Iqbal and arrested two suspects, namely; Owais and Salman.
Read More: FIA Issues Notice to Binance over Allegedly Scamming Pakistanis
Details related to the Rs.200 million online business scam
According to FIA, the two persons detained for allegedly committing a Rs.200 million online business scam were the director and CEO of the online companies used to defraud the public. They further added that the duo lured people through digital marketing and different investment schemes and committed fraud.
The FIA director-general Dr. Sanaullah Abbasi visited FIA's Karachi zonal headquarters and got a briefing about several ongoing probes into money laundering, cryptocurrencies, hoarding of dollars, and many more. DG Abbasi asked the authorities to take more concerted action to curb the illegal currency business in order to stabilize the rupee against the dollar.
Ehsaas, FIA join hands against individuals defrauding Ehsaas beneficiaries
Ehsaas and Federal Investigation Agency (FIA) have joined hands against swindlers who are defrauding Ehsaas beneficiaries. Dr. Sania confirmed; "In the fight against corruption, Ehsaas is making every effort with the help of FIA to curb frauds and scams in the name of Ehsaas. In this regard, a series of meetings will also be held every week between Ehsaas and FIA to exchange new insights of cases." Director Cyber Crimes at FIA has also been assigned with the task to consolidate various cases along with updates against each and share these with both FIA HQs and Ehsaas.
The Ehsaas Amdan Support Programme would directly benefit 2.8 million people at 375 Union Councils across the country, where each deserving person was getting assets worth Rs 60,000 free of charge, while 60% of the assets will be provided to women under the program.
Source: DAWN